6 – Work Settings
Work settings allows you to set your schedule throughout the week, and will feature plenty of updates once the multiple location features option is live. You can display what your hours are between Monday to Sunday, as well as input any block out time or pauses between appointment slots.
Work settings gives you the option to share or hide your schedule from clients as needed, as well as toggle with displaying prices or keeping them hidden. Bear in mind that visibility does play a huge role in your ability to generate awareness and create new bookings.
Please scroll down to see the Work Setting page.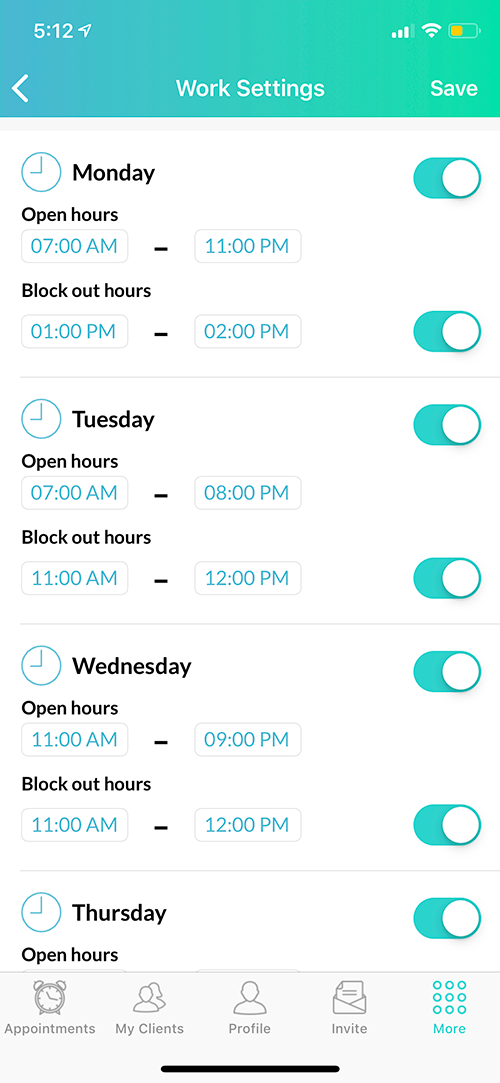 Pause, Display Hours, Display Prices: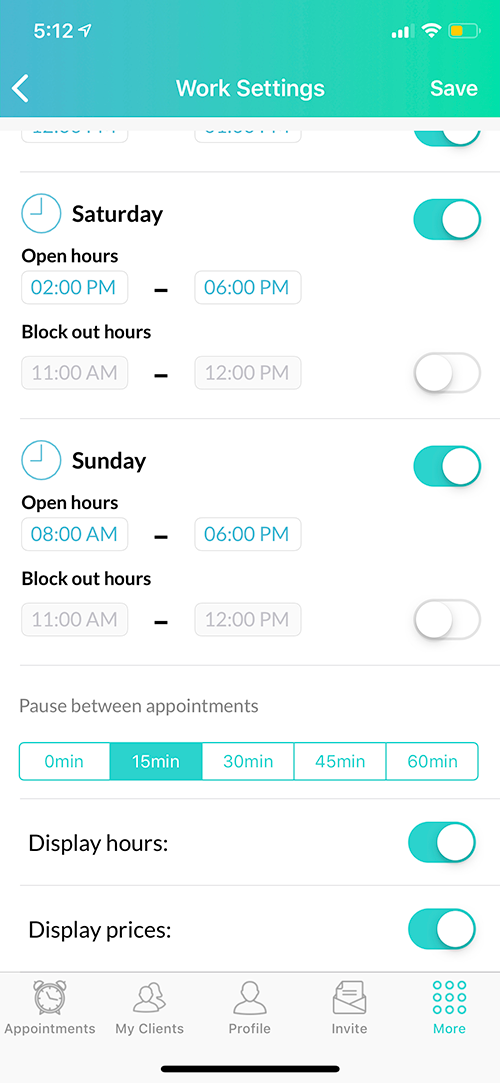 ---
Click here to see all Stylist Features
Click here to install the app.