Block off time
To block off, set intervals of time between appointments, or for a later start/early finish to your day, follow the steps below:
From the Main Menu -> Block out specific days.
Then from the calendar, select the days you want to block.
Then for that day, click on the clock icon and you will choose a time interval.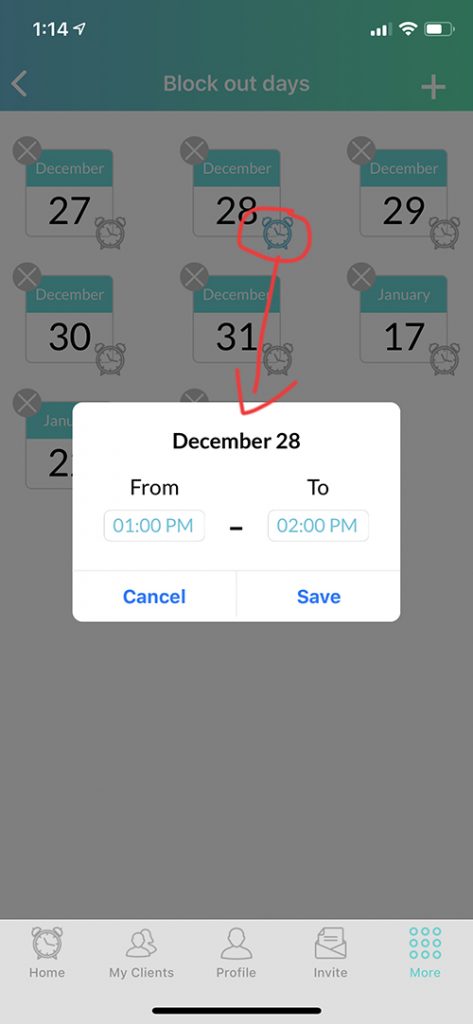 Learn how to block time for personal appointments.
Click to see related posts