My Services
My Services allows you to list your services, as well as categorize each offering with ease. We recommend starting off with at least one category of services and including all related offerings.
Category
Let's say you are an aesthetician. You will add the first category, for example, Permanent Cosmetics. As you will see on that screen, we added a nice feature for choosing a color for your category. Once you choose a color, all services from that category will get the color.
Services
Now, since you have the Permanent Cosmetics category defined, you can add related services.
For example, you may add Microblading Brows. While adding the service, you will notice that you can also enter the duration and price. Service Duration will help us calculate how long an appointment takes and service price helps calculate the total for the appointment.
It's as simple as that!
Please have a look at the below images. The first one is with the category listing, the second one is with the additional service screen, and the third one is with the appointment details view.
Add New Categories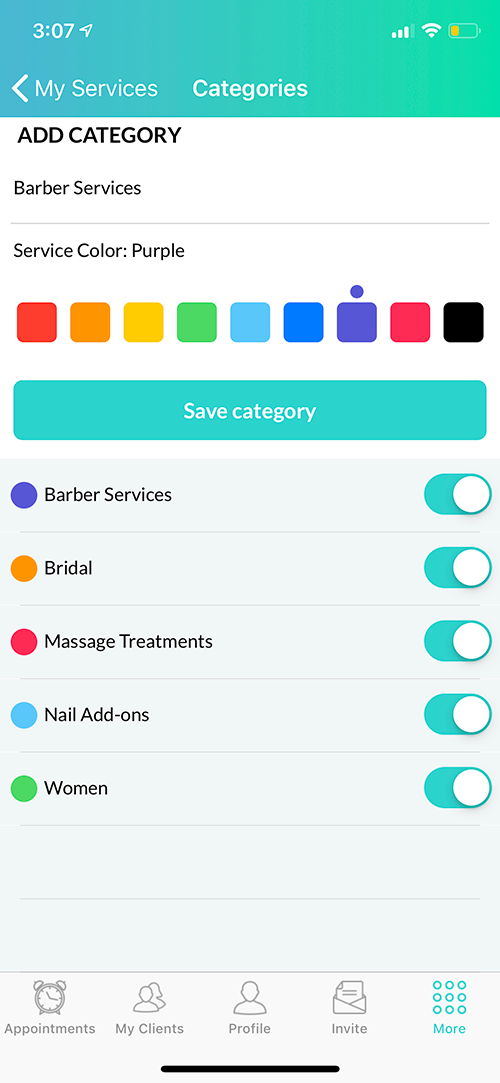 Add New Services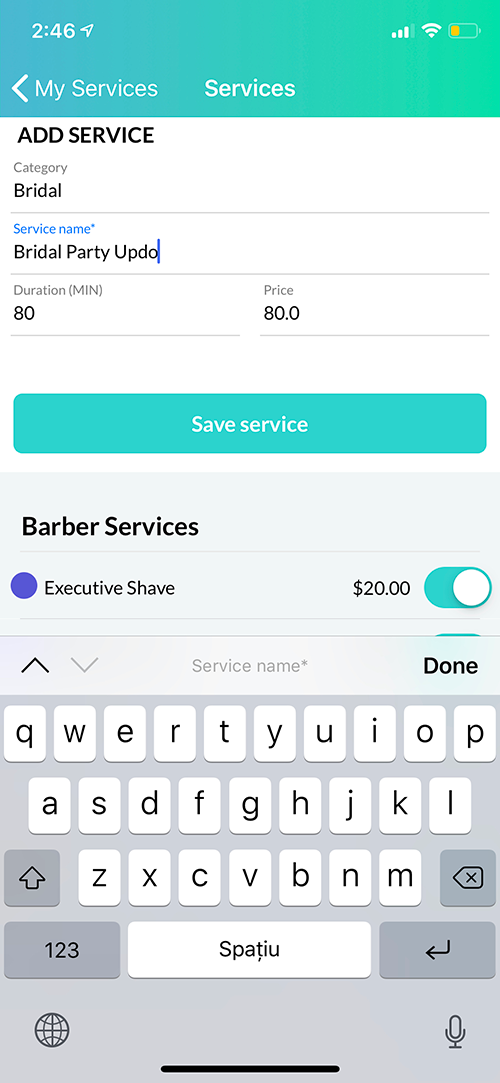 Appointment Details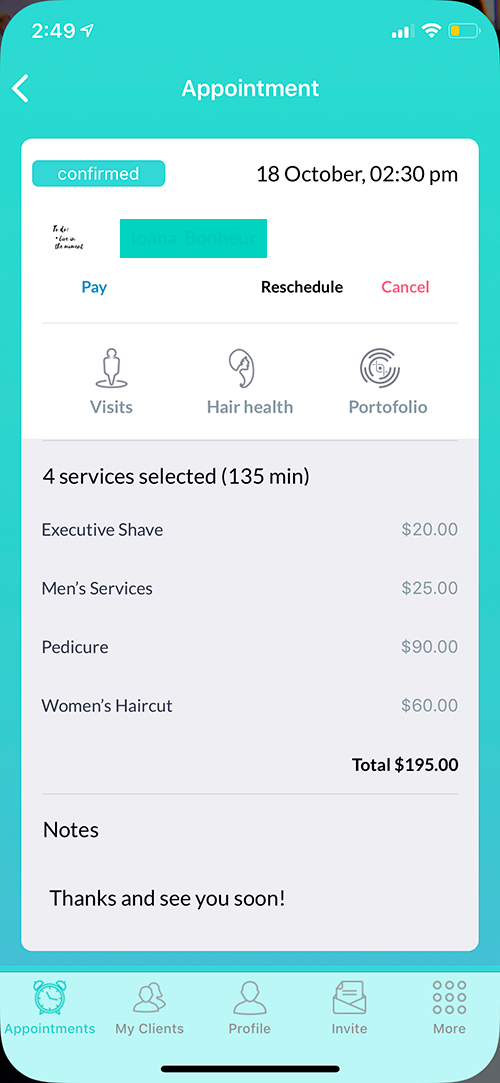 ---
See all Stylist Features
Install Appointment Booking & Planner app
Click to see related posts