Block out certain days / Vacation days
To block off select days of the week for your days off, or to block vacation time, follow the steps below:
From the Main Menu->Block out specific days. Then from the calendar, select the days you want to block. You can undo the process, unblock those days at any time by clicking the X (cancel). That day won't be available for booking. It's your free day!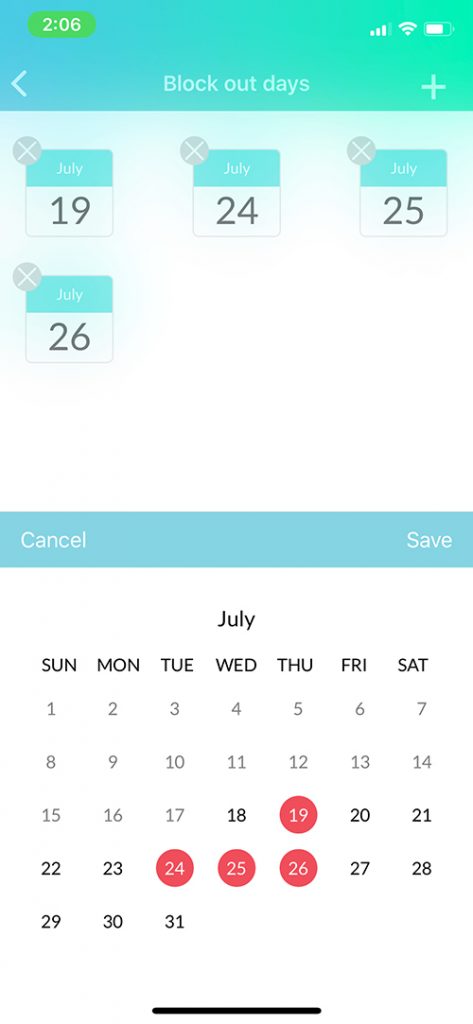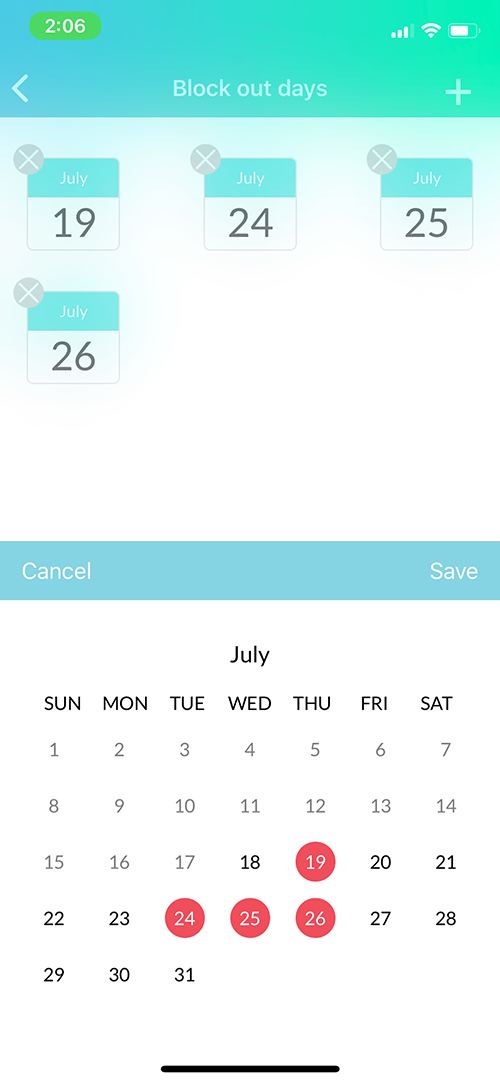 Another option you have is to only block certain hours in a day.
---
Click here to see all Stylist Features
Click here to install the app
Click to see related posts