How do I open a day to offer appointment availability that I would normally be closed?
Let's say you are closed, you normally don't work, on Tuesdays. And you would like to open on the 18th and 25th of January, both Tuesdays.
To open that a day you normally are closed, follow these steps:
1. Go to Work Settings
2. You will see a link called "Exceptions" under the closed days (like Tuesday, for example). Tap on it.
3. Select the dates you want to open on the opened screen. You will only see Tuesdays, so it will be easy to choose. Then tap Save.
That is all.
The days you open will be shown on the page. You can later remove them or add more. See the screenshots below.
After that, clients can schedule appointments on those days you opened.
Click to see the video or the screens below.
Step 1
Step 2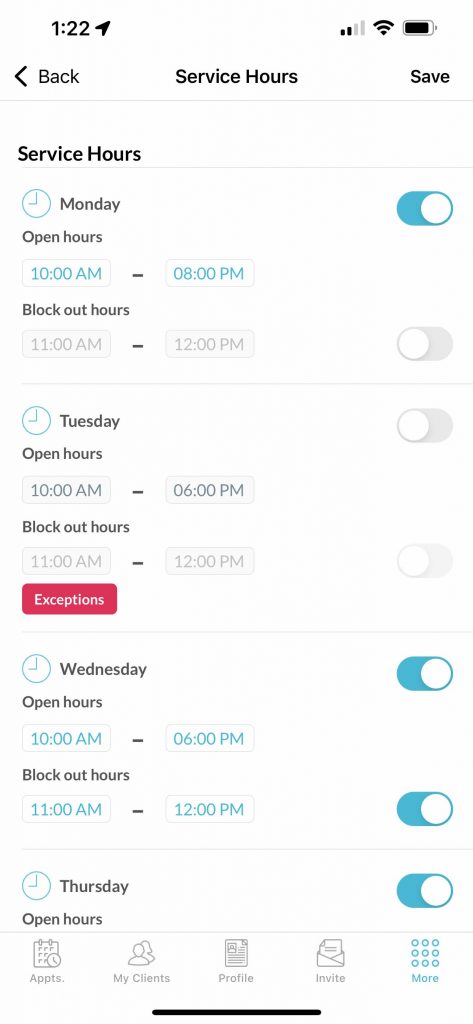 Step 3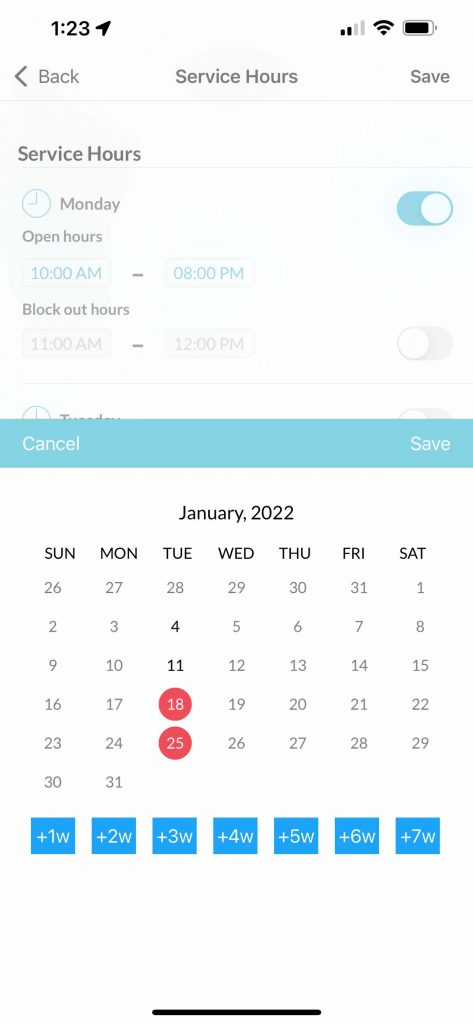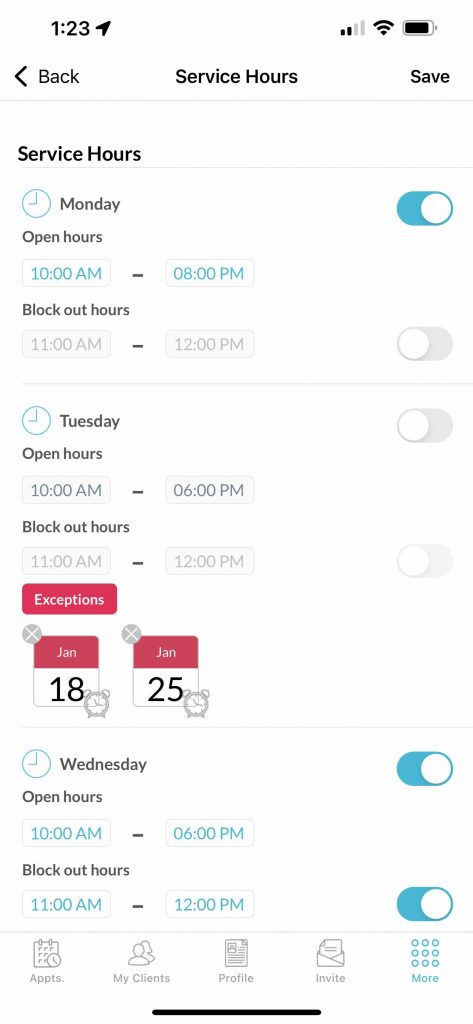 ---
This tutorial is for Ring My Stylist, Ring My Barber, and Ring My Loctician apps.
Click to see related posts