Sync appointments to calendar
When you want your appointments to be visible in your own calendar, whatever calendar you have as default on your mobile device, you will simply switch the sync ON.
To do so, please click Menu -> Profile, then scroll to the end on the profile page. Simply click ON for the line that says "Sync the appointments with my calendar".
This option is the same for iPhone and Android devices.
Sync appointments to the calendar on iPhone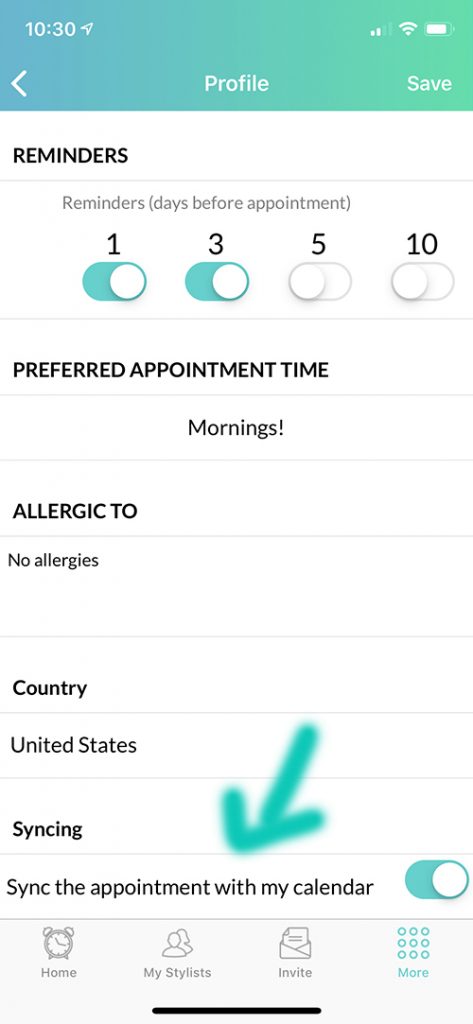 Sync appointments to the calendar on Android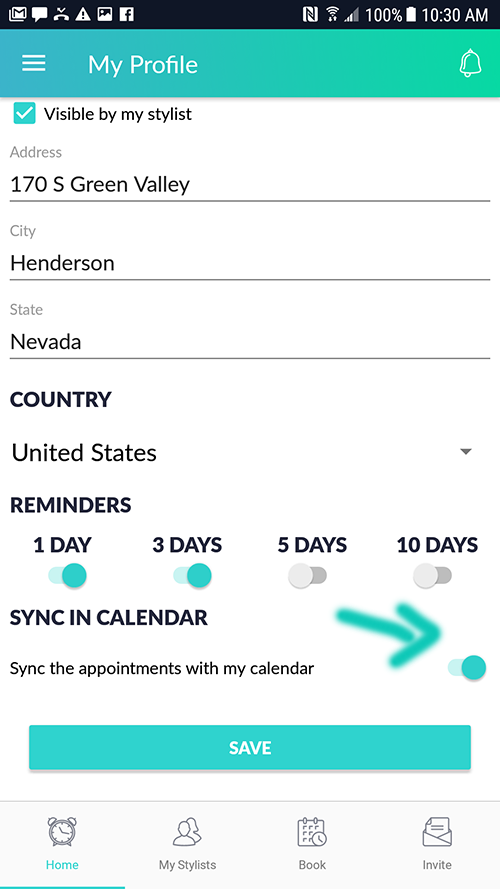 For stylists: Sync with your calendar
Click to see related posts