Sync with your calendar
How to sync appointments with your own calendar.
This is the same for iPhone and Android users. You will go to My Profile section and click on Syncing link. Next page will have the option to toggle on or off. Once you have this ON, your next appointments will start to synchronize with your own calendar (whatever calendar you use as default on your mobile device).
iPhone Screens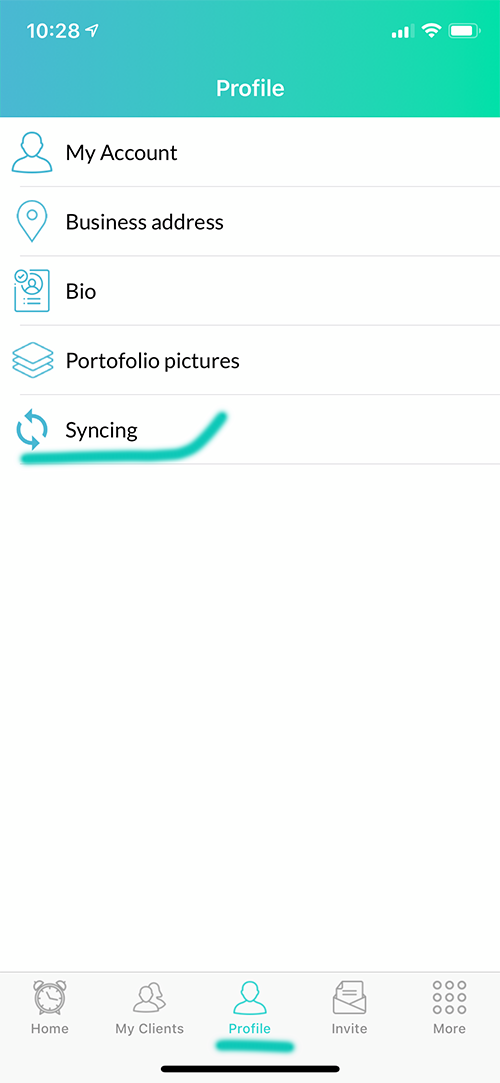 ---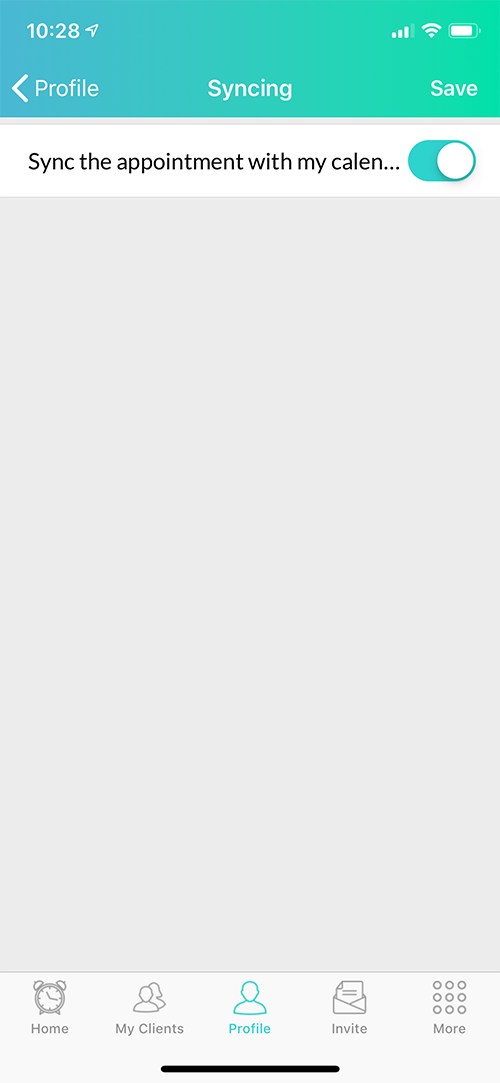 Android Screens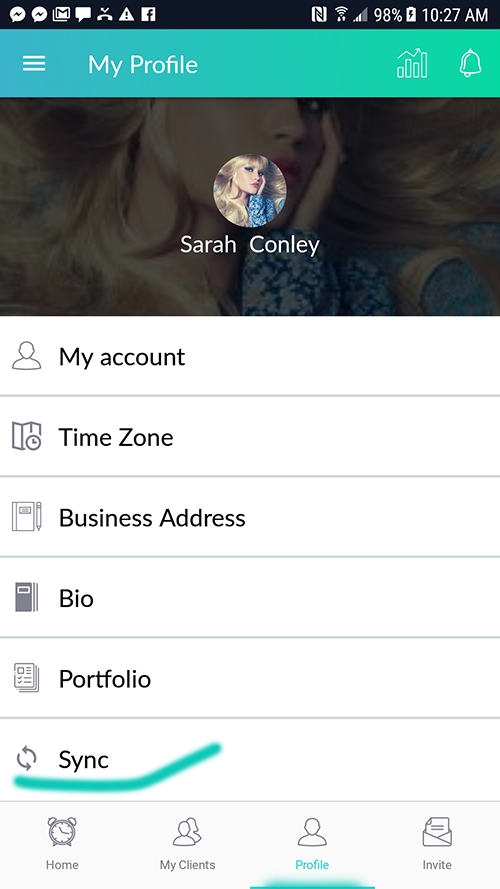 ---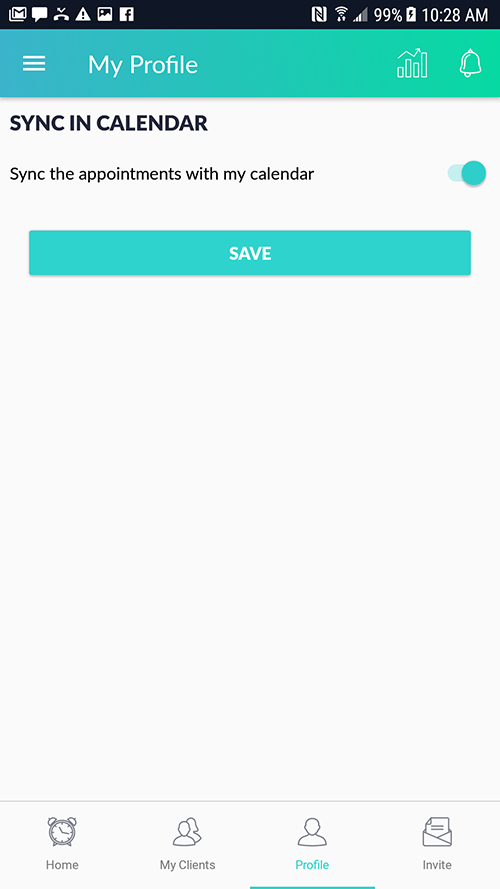 For clients: Sync appts. to calendar