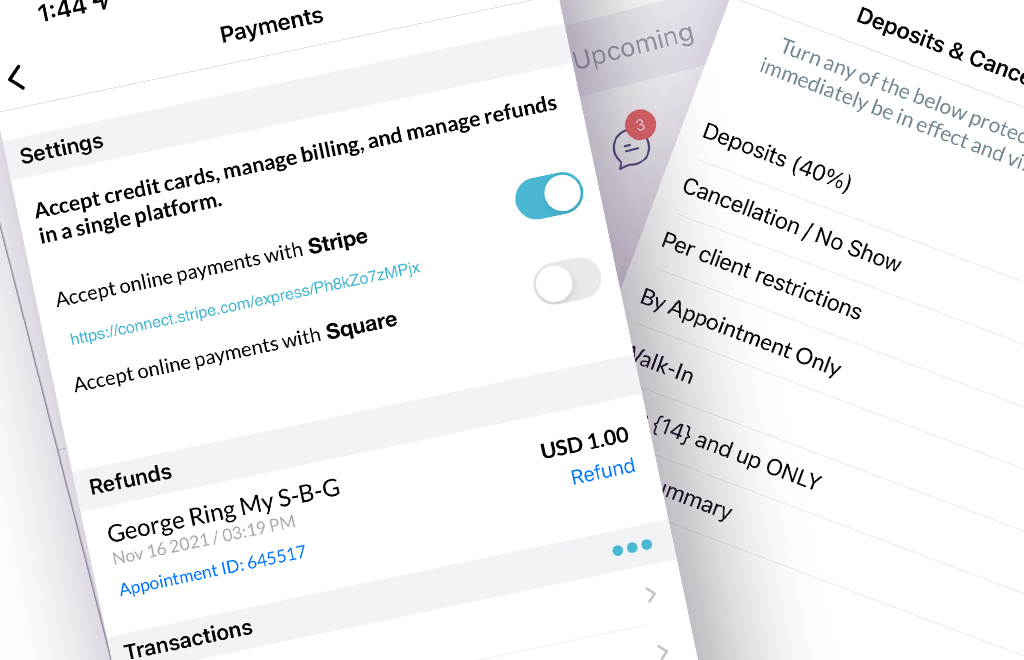 There is no question that the modern world has seen some drastic changes in terms of how we interact with each other. The internet and mobile connectivity have made it much easier for stylists with salons to book appointments and to attract more clients, but there are many stylists who are dealing with the problem of no-shows.
These are clients that waste precious time due to many appointments that are not booked because a client is already expected during those specific hours. It is important to find ways to avoid being in that particular situation.
Every potential client is important
One of the biggest concerns that stylists have is that they don't have enough appointments each day. The problem is that they are also going to deal with the many people who don't show up. This can be a very serious issue for any stylist that is looking to maximize profit and keep their business moving forward.
The solution to this problem comes in the form of a booking app that requires each client to book by paying a deposit to reserve a specific hour of the day. When people have to pay a deposit for something they schedule. They are very unlikely to fail to show up. They will make an effort to be there in time because they have paid for that deposit.
When you implement this kind of system, you will be ensuring that your clients are going to be there when you expect them to show up. This is very important for your business and it will give you more stability with your income.
The time for a change is now
The pandemic has forced many stylists to handle a lower number of clients. This is something that makes it even more important for each client to keep coming back. When you use our application, you could offer a lower price to those who book with a deposit and this is going to allow for a win-win situation.
The Ring My Stylist app is very intuitive and it allows you and your clients to keep track of appointments. This is very important and it gives your business a stronger sense of structure. This is also going to be crucial for success because it will make it easier for you to stop worrying about the serious issue of now shows.
Applications also build a sense of trust
There is an immediate sense of trust that people feel when a business uses an application for bookings. This is something that shows you are committed to your services as a stylist and it creates a sense of loyalty to your services.
This is the reason why our application has become so popular for any stylist that wants to make the most out of their interactions with clients. The sooner you implement this booking system, the easier it will be for you to get rid of the issues caused by people who fail to show up to appointments.
It is important to consider that when someone is a no-show, this can greatly affect your daily income. This is why the use of this particular application is going to be extremely useful. Just take the time to check it out and you will find it to be the perfect addition to your business.
Final thoughts
Being able to secure your appointments is always going to be useful and it will be essential to boost your income. The best aspect of this particular application is that it also allows you to gain more credibility by allowing people to book their appointments in such an easy and practical way.
Download Ring My Stylist, Ring My Barber, and Ring My Loctician apps.
Back to All Articles