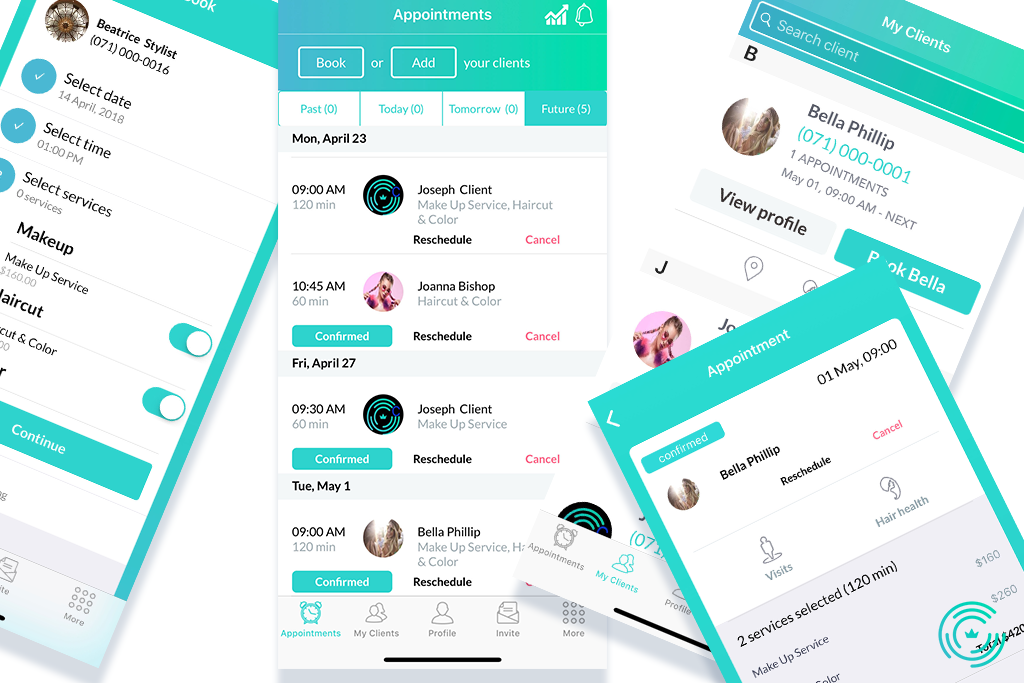 From time to time, we all need one kind of treatment or another, whether it is related to hair, skin, beauty, or anything of the sort. In order to get these treatments, we end up running around from here to there, rushing to different salons and multiple spas to find the right professional to do the job for us, which causes us to blow a whole storm of money in the whole ordeal. Especially with the busy and demanding routine of our everyday lives, or with us aging more and more with each passing day, our skin and body start to demand more services and treatments.
Even if that is not the case, casual everyday grooming and keeping up with that can require us to go dashing to yet another beauty salon or a spa, in the search for the right treatment for our face or body, or both. However, requiring any service from an esthetician or stylist does not necessarily have to mean that you have to roam around the entire city in search of a trusted professional to provide the service to you. More often than not, many people end up delaying or giving up on getting the required services in the fear of having to put in the said extra effort.
An easy and relieving solution to that tiring problem is the amazing and supportive website and app "Ring My Stylist". Now, you must be wondering what is this Ring My Stylist thing? Well, don't you worry, because we are here to answer all of your questions regarding this App. In this handy little guide, we will tell you all that you would need to know about "Ring My Stylist" and the awesome ease and services that you can avail from it.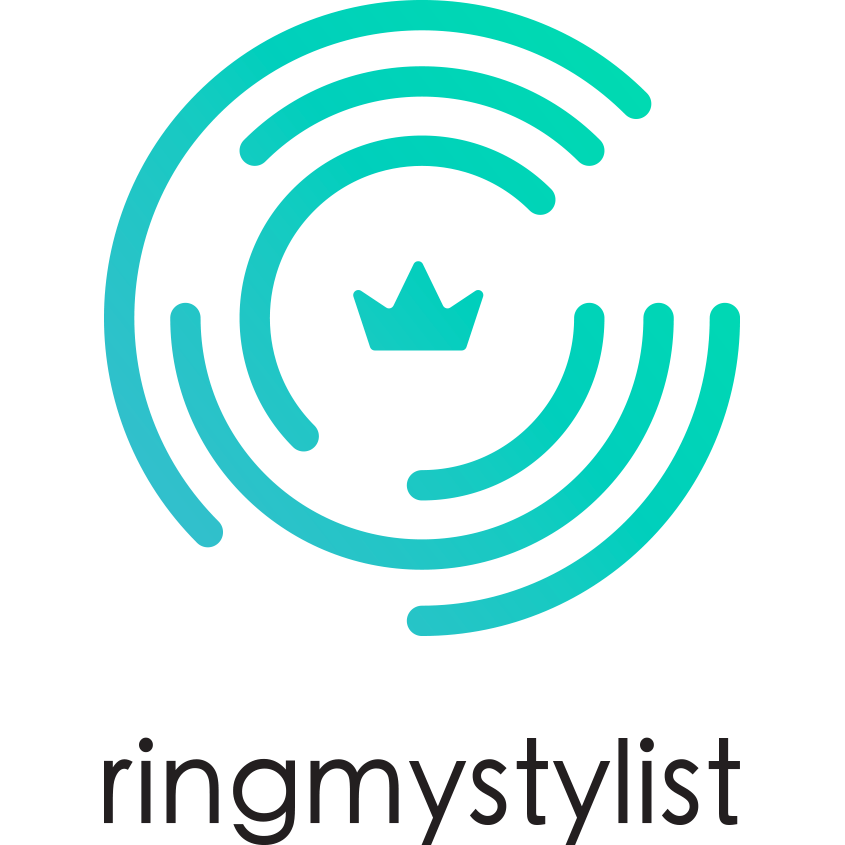 What Is "Ring My Stylist"?
The Ring My Stylist app and website are exclusively designed for fulfilling all your needs when it comes to the need of booking a stylist, esthetician, masseuse, and other professionals of the sort. Not only does Ring My Stylist provide you with a vast variety of talented and skilled workers suitable for a number of fields to work in but it also enables you to book the appointment with while staying in the comfort of your own home and having to go out and visit multiple salons and parlors. With the easy option of making the appointment online, Ring My Stylist has made the whole process of finding the right professional according to your needs and requirements, and booking an appointment with so much more convenient than it has ever been. Whether it is a waxing service that you require, or a massage, eyebrow shaping, hair styling, haircutting, hair braiding, nail treatments, personal shopper, or any similar services, Ring My Stylist hosts an impressively huge variety of independent stylists and professionals that can provide to you all these treatments at reasonably smart and with complete assurance and comfort.
Some Impressive Aspects of "Ring My Stylist"
"Ring My Stylist" provides you a handful of beneficial services; you can download the app for more convenience. But if you are wondering why you should use Ring My Stylist to book an appointment, let us tell you why. Here are some reasons and some super impressive aspects of Ring My Stylist that will convince you to use it whenever you need any service from the above-mentioned categories. Without further ado, let us dive right into it.
#1 Wide Range of Workers
While using the app or the website "Ring My Stylist", you will be presented with a wide range of workers that provide a number of different services, and you can appoint the right one that seems to suit your requirements and seems best suitable to perform the services that you wish to get. That is one of the most impressive aspects of Ring My Stylist that it opens up such a variety for you so that your selection can be made right down to the point of what you want. Feel free to browse through the list of beauty technicians and stylists to comfortably make a choice.
#2 Direct Contact With The Provider/Client
Another super cool factor about Ring My Stylist is that it gives you the much needed and much helpful opportunity of having direct contact with your chosen technician, or with your client. By having the ease of being able to contact them directly, you can go over all the details there are about the appointment that you have made and the services that would be taking place during the appointment, and easily discuss every point like the time you are supposed to meet at, the location of the appointment, exact detail of the service, and all that there is.
#3 View The Worker's Portfolio
While booking an appointment for any kind of service, whether it is related to hair, skin, health, beauty, or any such thing, the client would, naturally and most understandably, be concerned about whether the person that they have hired really is suitable for the job, whether they have enough experience in the field, and if they are actually good at what they do. To take care of this concern, the Ring My Stylist website or app allows you to go through the worker's portfolio and view what they present as a testimonial to their service. That way, you will be able to judge if they are the ones that you are looking for to do the job.
#4 Review The Worker's Past Performances
Much like a report card or a referral letter from your previous employers, something that testifies to your achievements can be a pretty good and really helpful boost in your current presentation or application for a certain task in any field. That is why Ring My Stylist gives the customer the convenient option of looking and reading about the reviews about the works of the stylist that they have chosen to perform any kind of service for them so that they can rest assured about the choice that they are making and know about the preferred worker's experience and expertise.
#5 Helpful Reminders of Your Appointments
Remembering and missing appointments is a huge, bothersome task that we all have faced and gone through at one point of our life or another, and having to remember said appointments can be a tiresome chore. We go around setting one reminder after another, either in our phones or on our wall calendars in order to remember those tasks. Well, Ring My Stylist takes care of that too, for your total ease and comfort! The app syncs with your device's calendar and sets up reminders for you so that you do not miss any appointment with your stylist.
What Kind Of Services You Can Book A Stylist For On "Ring My Stylist"?
What is so amazing about Ring My Stylist is that it is home to a massive number of independent stylist with expertise in several different fields. Here are some of the kinds of services that you can book a stylist for through the Ring My Stylist app, or even using the website.
#1 Waxing
It is often said that getting your body waxed is best done by someone who has expertise in the field, and if you are looking to hire a professional for the task, Ring My Stylist is where you can get one.
#2 Hairstyling
Got a wedding to go to? Or maybe got prom coming up? Looking for someone with the skill to style your hair well? Well open up the Ring My Stylist and without any hassle, you can find an expert to style your hair to perfection!
#3 Hair Cutting
Getting a haircut is a task you can only give to someone who has got top-notch talent in the said art, and you can find professionals with such skill through Ring My Stylist.
Eyelash treatments are loved by many since it gives you beautifully voluminous, healthy, and gorgeously long lashes to enhance your overall look. Ring My Stylist will connect you tot many expert eyelash technicians and you can choose one according to your liking.
Hair braiding is a totally mind-blowing art that requires quite a load of skill and expertise to perfect, and if you are on the hunt for someone to braid your hair with complete finesse, Ring My Stylist is just what you need.
Using "Ring My Stylist" As A Technician
Even if you are not someone looking for a beauty technician to perform the services or treatments on you, you can still use Ring My Stylist to its full extent. If you yourself are an independent stylist with expertise in any of the above-mentioned fields, get yourself registered on the website and expand your business by presenting your work on the providing platform and connect directly to your clients, and achieve many exciting work opportunities. All you need is "Ring My Stylist" and you are all set to widen your work experience.
Back to All Articles