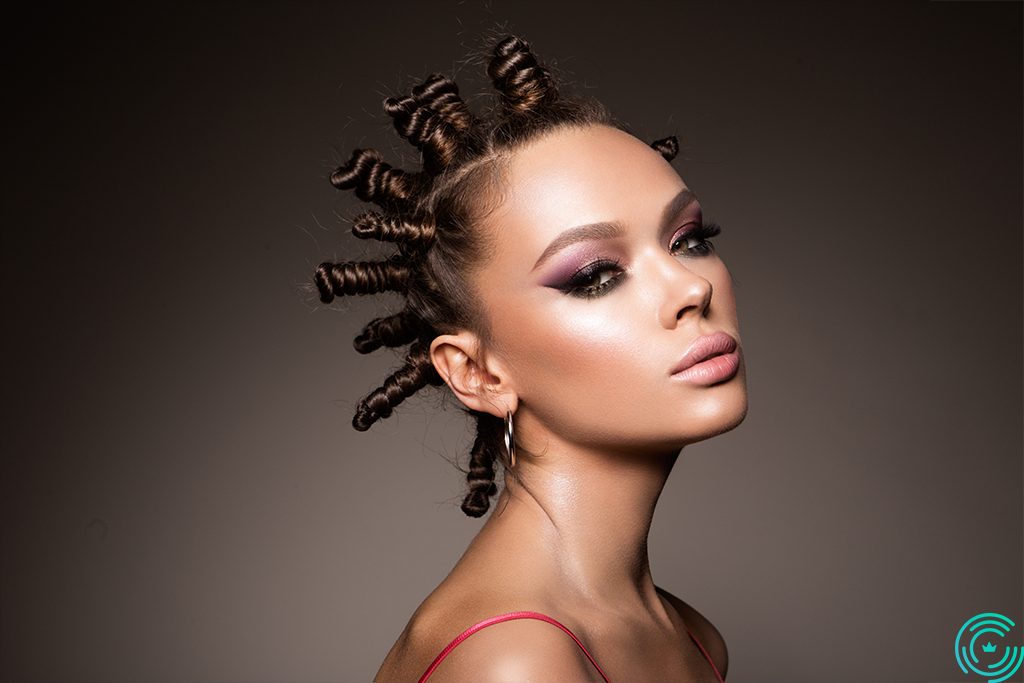 In terms of beauty and fashion, the year of 2019 has been nothing short of extravagant and bold. With statement-making pieces that turned heads everywhere, the fashion, beauty, and hair of this year are truly out of the box and over the top.
This year is the one where people, who would usually stick to their comfort zone which consisted of simply classic hairstyles and sophisticated clothing, stepped out with crazy hairstyles and striking outfits. If you want to blow everyone's mind this year with your super confident, brand new choices, here are 6 artistic hairstyles you definitely need to try out this year of 2019.
#1 Colorful Ombré
Ombré hairstyles have been famous for years but they're mostly embraced in natural hair colors such as brown-to-blonde, etc. This year, it has taken a funky turn as people dyed their hair a bright combination of colors. If you want something simple but equally radiant, this hairstyle is for you.
#2 The Mad Hatter 
At the Met Gala of 2019, award-winning actress Priyanka Chopra embraced her inner mad hatter as she rocked a crazy up-do accessorized with an extravagant crown and as insane as it might sound, we think it's time for you to experiment with this exciting hairstyle in a slightly muted way. 
#3 The Pastel Pixie
Pixie cuts are all the rage this year. Combine that with a beautiful shade of millennial pink, and we have an ultramodern, super artistic, yet wearable hairstyle. The epitome of all things artfully chic, this hairstyle will give you the Halsey or PINK-inspired look that we all want to ace.
#4 50s Queen
The fashion and beauty industry loves to bring back vintage trends and we're not complaining. Embrace the retro-chic this year by following in the steps of Lily Collins who rocked a glamorously voluminous hairstyle accessorized with a trendy headband and small flowers, giving her the perfect 50s queen look.
#5 Fade into Grey
We all love a sharp and neat undercut especially if it has a unique design on it. That's why nothing could possibly go wrong if you pair the universally-loved faded undercut with the brand new trend of grey hair to give a stylish makeover to your curly or wavy hair. 
#6 Marie Antoinette Inspired
Taking inspiration from another latest Met Gala look, we recommend you to embrace Camp fashion in all its glory by throwing it back a few centuries. Have your own muted and wearable yet equally tasteful and fashionable take at Lili Reinhart's Marie Antoinette Inspired hairstyle which she accessorized with an extravagant array of flowers. 
Much like your outfits and beauty choices, your hairstyles display your personality in unique ways. Since 2019 is the year of boldness and dauntlessness, you must step out of your comfort zone to try out incredible and funky new hairstyles and trends that'll surely drop everyone's jaws as you enter the room. Now get out there and make a statement!
Back to All Articles