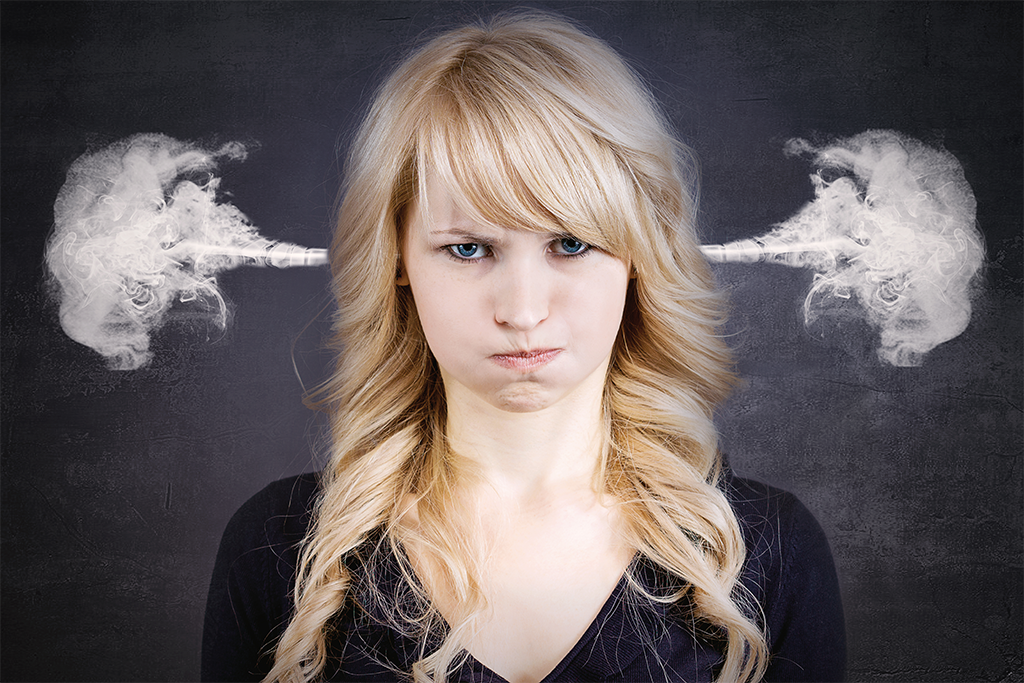 The 'Ring My Stylist' team knows just how difficult it can be to book an appointment with your professional Stylist, Barber, Nail Tech, etc. But, to hear about the real-world problems each of you faces we invited a group of Clients, just like you, out for lunch. We wanted to hear the issues each of you face and develop ways to solve them.
1. Booking Appointments
How do you usually book your stylist appointments? If they have a receptionist great, but most of the time we go directly to the Stylist by calling, texting or email.
'Are you available on Friday at 1?'
You could send this message on Tuesday, and not get a reply until Saturday morning. This is not because your stylist is rude or ignoring you if they are good, they probably haven't had a minute to get back to you and are replying to several clients asking to schedule appointments too. They don't have a minute to themselves all day and several similar messages to reply to.
To solve this problem, 'Ring My Stylist" lets you select, schedule or even cancel your own appointment. Just click on your stylist's name, select a date, time, service and confirm. That's it.
Only appointment times that are available will be displayed, so you can choose the perfect time, that meets your needs and schedule, without any hassle or confusion. When you select your date, time and service, your stylist will receive a notification. Once that notification is received your stylist, at the click of a button, will confirm your appointment. Both you and your stylist will receive a date and time-stamped confirmation. As they say, your appointment is now written in stone.
You don't have to sit around waiting, listening to horrible hold music or wonder if your message was delivered.
2. Forgotten Appointments
I forgot about the appointment, sorry!
Let's be frank, we all know life can be complicated and emergencies do happen, there are times when we have to cancel, but forget? There are no excuses!
This is what the 'Ring My Stylist' app was designed to do. First, at the time you schedule your appointment, you are offered the option to set reminders. Reminders mean that you will receive push notifications on your mobile device. You are provided with the option to be notified 1, 3, 5, or 10 days before your scheduled appointment. You can even select them all if you like. By setting these reminders you will receive push notifications through the 'Ring My Stylist' app along with email notification with all of your appointment details. In the event you miss your push notifications and email notification, 'Ring My Stylist' will send you reminder notification via SMS. And if you should miss all of those notifications then you will have to wait for a true friend to tell you your hair has seen better days.
You call your stylist and get "oops… I forgot about the appointment!"
Your stylist may get overwhelmed, or not have everything ready for you. You are not the only one juggling what life throws at you, they are only human! We solved this problem as well. Through the 'Ring My Stylist' app, your stylist has the same notification system in place, they receive a notification, emails, and SMS reminders.
Using the 'Ring My Stylist' app, you are 100% sure to get the date, time and services the way you want!
3. Your visit and service history
Do you remember the exact color you used 6 months ago, I can barely recall what I had for breakfast this morning. If either you really like change or like receiving the same services each and every time, no matter what, 'Ring My Stylist' has you covered. Every detail of your appointment gets saved to the Cloud, FOREVER. Your Stylist has the ability to go back to any of your previous appointment and review every little detail.
'Ring My Stylist' automatically saves your visit history at the stylist. Anytime you book with 'Ring My Stylist', we save all of the visit details. As a Client, you have the ability to view this information at the touch of your fingertips, right on your mobile device. Information like appointment date and time, before and after pictures, products used, techniques, and lots more.
4. What is the health of my hair and is it getting better?
This is a question we all should ask our hairstylist. The health of your hair will decide which services are best suitable for you. "One size fits all" does not apply anywhere in this arena. Remember beautiful hair is healthy hair.
Ask your stylist to open the 'Ring My Stylist' app and complete the Initial Consultation tab. That is an area where an in-depth and personal consultation is completed and notes are made. Notes of things like your current hair condition, scalp condition, if heat can be used on your hair, hair porosity, hair texture, history of color treatments and much more. Your stylist will enter this information into the 'Ring My Stylist' app and your current hair and scalp condition will be scored on a scale of 1-10. This will give you and your stylist a baseline. From the information gathered, your stylist can suggest the best products along with the proper use of those products to get the most improvement possible.
5. "I didn't know you wanted that too?"
There are situations when you walk into the salon with one thing in mind and when you sit down in the chair everything goes south. When you tell your stylist that you want to add a process and your stylist replies with "I didn't know you wanted a full-color today as well, I can't, I'm booked solid".
'Ring My Stylist' solves that problem! When scheduling your appointment using 'Ring My Stylist' you can select each of the services you want. 'Ring My Stylist' lets you see the exact service, duration, and service price at the time your appointment is being booked. In the same way, your stylist will view and know what are you in for. No more misunderstanding or miscommunication!
6. Surprise costs
There is nothing worse than going to pay for your service and seeing lots of unexpected charges. Treatments, toners, and styling are the major culprits.
In the 'Ring My Stylist' app, your stylist lists all of their services along with the costs for each of them. At the time you select a service, you will immediately see the cost associated with that service. Once you have selected each of your stylist services you are provided with a total cost along with the estimated duration of your upcoming appointment. This puts you in total control of how much you are happy to spend and how much time you can expect to be visiting with your BFF.
The 'Ring My Stylist' app really puts you in control and makes the booking and follow-ups a breeze. Sounds too good to be true? Download it now and try it out for yourself.
Independent Stylists A Good Way To Live
Back to All Articles