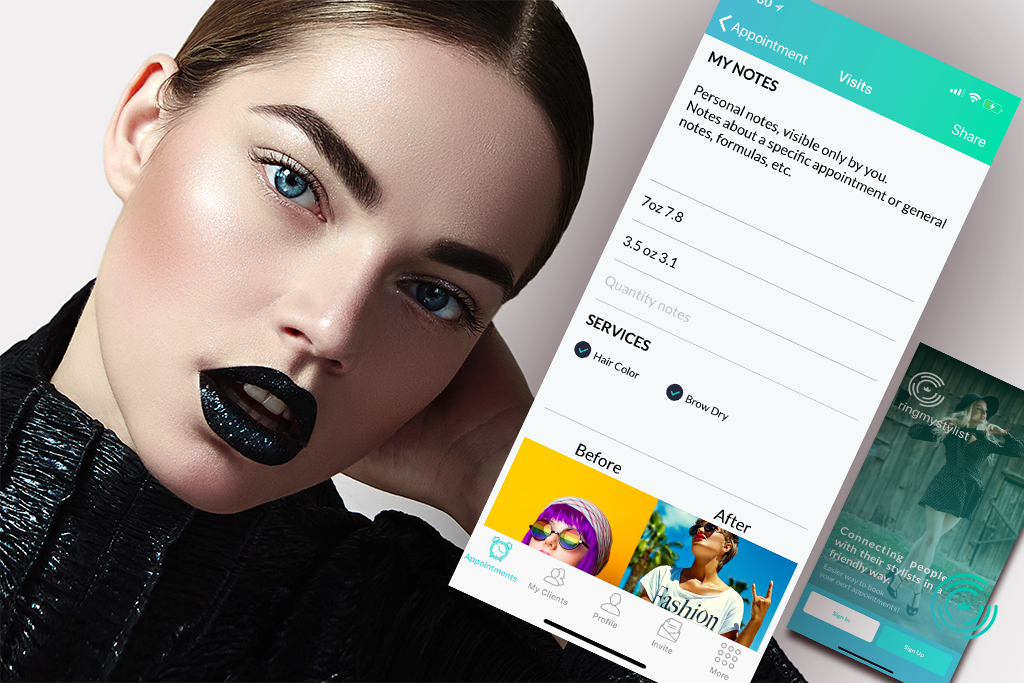 Have you ever had trouble remembering how many times you've visited your stylist and when, and how often they performed certain treatments and other services? If you both use the Ring My Stylist App, you no longer have to worry about that anymore. Your stylist visits and service history will be easy to keep track of, based on the appointments you've set and the services you chose for those appointments.
When you set up a stylist appointment and it's confirmed by your stylist, Ring My Stylist saves every detail of your appointment to the Cloud, that invisible field of data that surrounds us anywhere we have access to Wi-Fi or a cell phone tower. Accidentally erase the Ring My Stylist app? No problem. Loose or break your phone? No problem. Upgrade to a new phone? Ditto. The information is always there, easy to access, and will remain accessible to you for as long as the Cloud exists, if not longer.
Ten years from now, if you want to find out when you first had a specific hair treatment, you can access that info in seconds. Same for if you want to identify the precise color you used six or eight months ago, or what time of day you usually book an appointment.
Ring My Stylist saves your visit info automatically in your history. You don't have to do another thing, and you or your stylist can check your history at any time with ease.
Grow your clientele now. Take your own booking app > >
Back to All Articles