Stripe | Payments and Payouts Scenarios
For the first payout to a new enrolled account, it would be 7 Days (approval process). After that, payouts are set for Automatic – Every Day.
This is a real scenario of how the payments and payouts work:
First Payout
Let's say your initial transaction (charge a client CC) will be on a Thursday.
The first Payout will be initiated within 7 days from that date, meaning on Wednesday next week.
This first Payout will include ALL payments processed during the 7 days.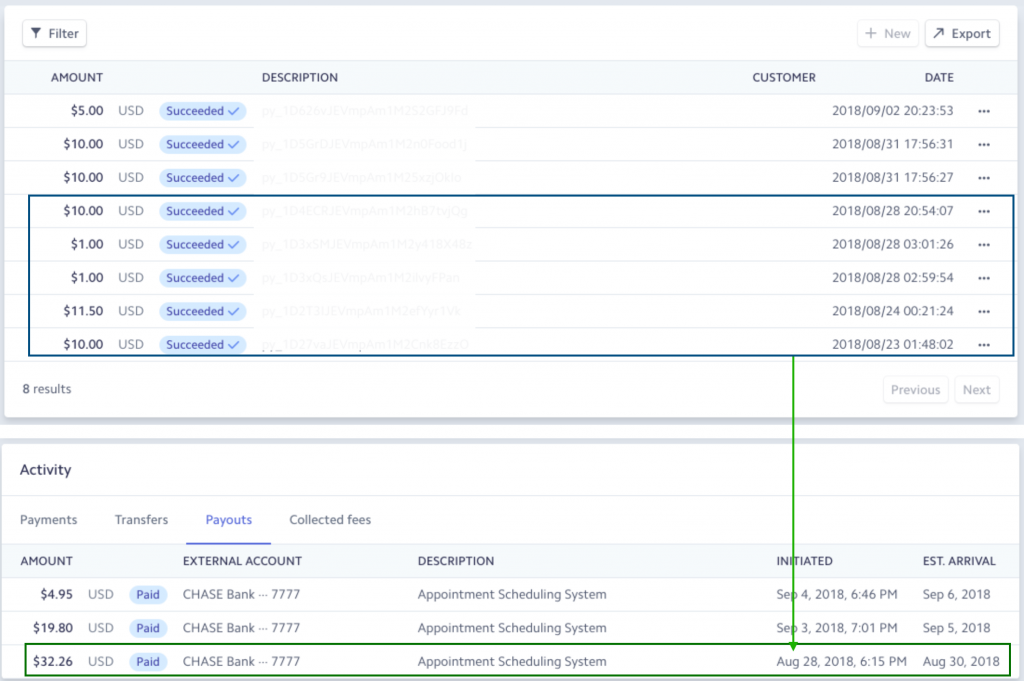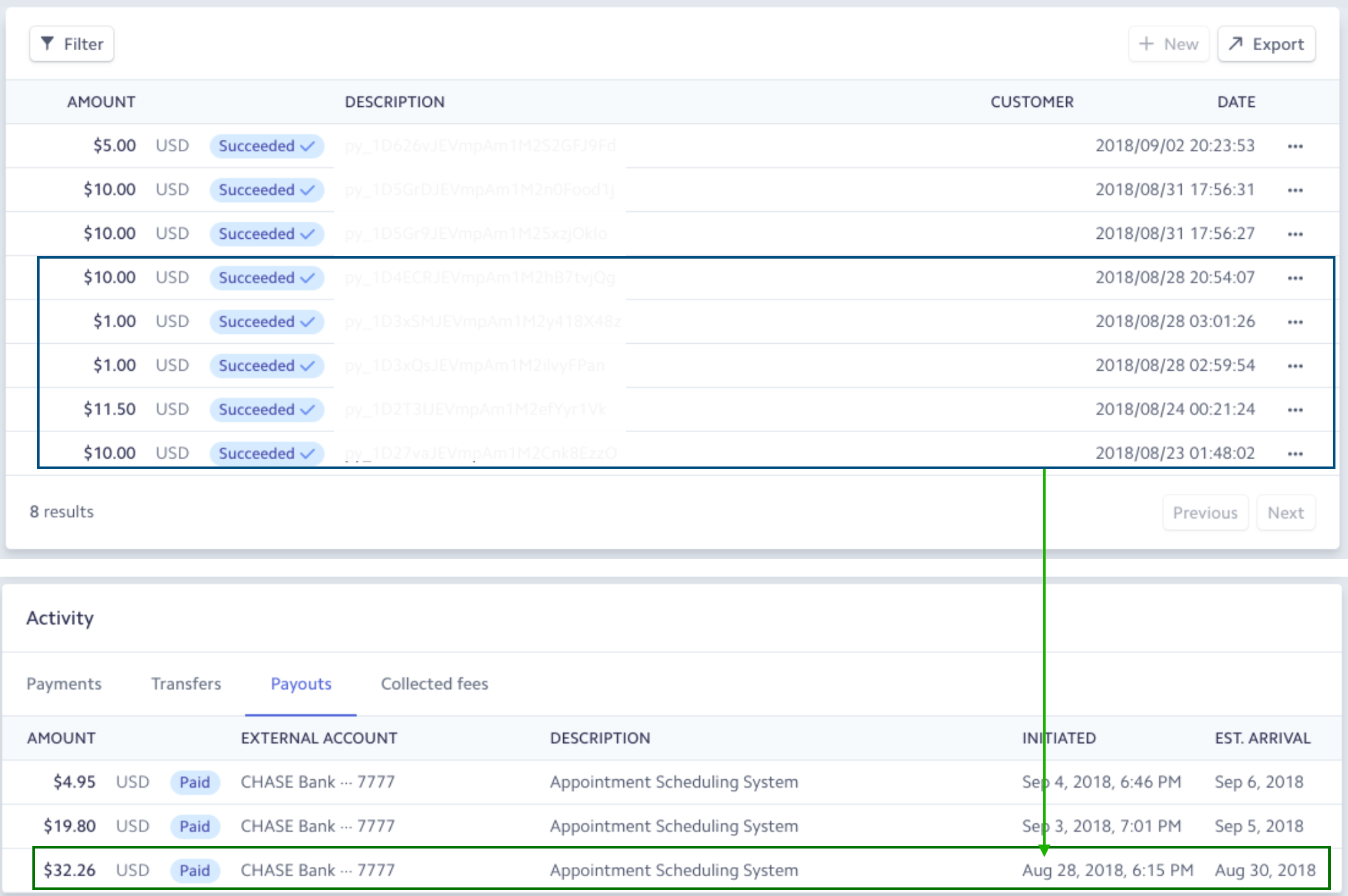 Payments & Payouts Set for Automatic – Every Day
After the initial verification process, if you have any payments, the payouts will be sent automatic, every day. See the example below.


Send us an email for any questions you may have. Click here.
Click to see related posts