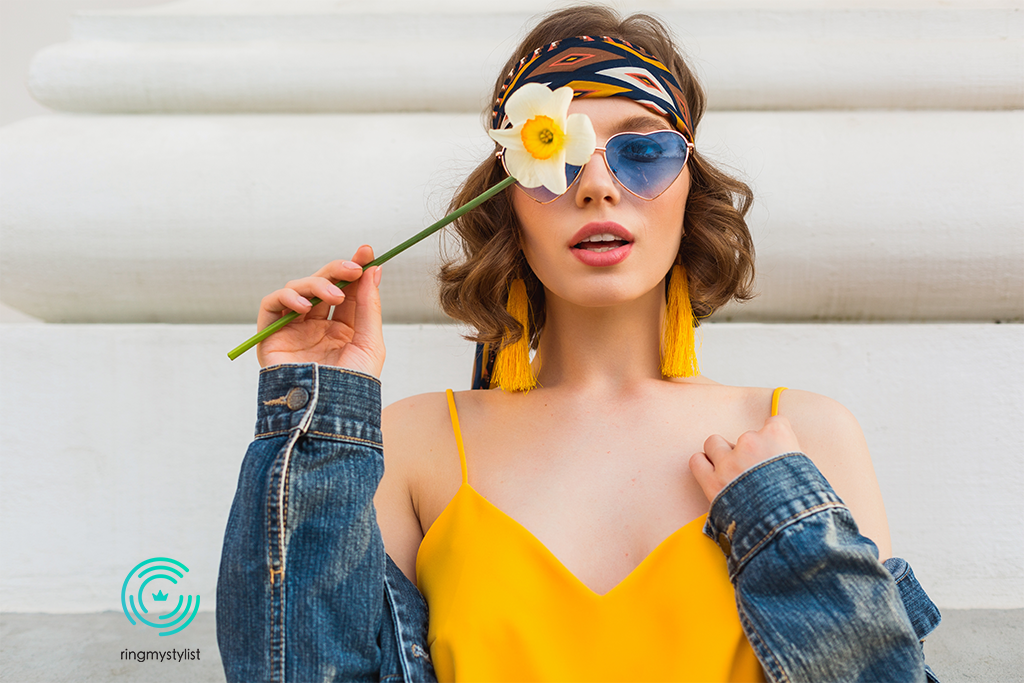 "Aesthetic" is something that appeals to your sense of perception of beauty—that sense being called the aesthetic sense—and you derive pleasure from it. Sometimes called aestheticians, estheticians are beauty professionals who do not, per se, deal with or study the sense of beauty perception in humans but work on making us feel beautiful and relaxed on the inside but treating us outside. To be exact, estheticians are skilled professionals who work on the health and beautification of our skin. Most of their work circles around the treatment of the epidermal layer of human skin for purposes of relaxation and rejuvenation. Ranging from threading and waxing for hair removal to laser and thermal treatments of the skin for various purposes, estheticians do it all.
The term esthetician itself is vague and can easily be confused with anyone who is a beautician. In reality, every esthetician is a beautician but not every beautician is an esthetician. The reason why it is so is that while estheticians do concern themselves with the beautification of human skin, they are not licensed to beautify other parts of your body; their areas of work are limited to over the skin and nowhere under it: they are not dermatologists. They are even permitted to and know how to apply makeup so it is not all mechanical work that they do but also involves some artistry.
To be very clear about what estheticians do and do not do, we have made a list for you of treatments that you can book an esthetician for so that when you open the Ring My Stylist app to book an appointment with your favorite esthetician, you know what just what you want! Here it goes:
#1 Waxing
Estheticians are pros at hair removing; arms, legs, bikini, you name it and they will wax it. Besides body waxing, estheticians are also licensed for facial waxing: upper lips, eyebrows, chin and cheeks, they do it all. When it comes to matters of skin, hair is the first thing anybody thinks of because it is prominent and right in your face which is why waxing is also one of the most commonly sought services. So if it is a basic hair removing session that you look forward to, you can book an esthetician for it.
#2 Brow Shaping
Brow shaping counts as hair removal but it is something that requires separate professional attention as not every face can pull off the same eyebrow build and shape. Therefore, estheticians make it their responsibility to make sure you get the right arch and thickness using thread, tweezers or wax depending both on the growth of hair and your preference. So if you feel a bit bushy up there, your esthetician has got you!
#3 Laser Hair Removal
Not all estheticians are trained and licensed to perform Laser Hair Removal (LHR) so it is best to ask your considered esthetician if he or she can do it. Those who are licensed and trained use laser technology to stop the growth of hair follicles under our skin over a period of weeks (anywhere between 5 to 10 sessions) to stop hair growth overall. It is a treatment that puts a stop to your weekly waxing and shaving hours and makes like easier. With all of the services and treatments that estheticians provide, it is best to first make sure that they are trained for it.
#4 Laser Skin Treatment
A laser is also used by trained estheticians to treat several skin conditions such as warts, acne marks, birthmarks, wrinkles and age spots, etc. Even delicate body parts like our face, neck, and chest can now be treated with the laser for a better, fresher and younger-looking skin.
Laser technology is cutting edge and is meant to renew cells under our skin; pigmentation problems can also be solved with this treatment so if you want any skin discrepancies resolved, head to your esthetician for a consultation.
#5 Oxygen Therapy
We breathe oxygen and it gives us life so the application of it is bound to give life to our skin, unclog any clogged pores and detoxify it. Some estheticians prefer the liquid form of it but it is now being given through nebulizers which create a mist of a fine solution that helps infuse oxygen into the skin. It is anything but a simple process but if you are someone who would like innovative skincare regimes to feel good, we suggest you have the talk with your preferred esthetician.
#6 Microdermabrasion
As the name suggests, it is a subtle yet the least invasive skin treatment procedure performed on the face and neck (can be performed on the chest as well) in which the outermost layer of your skin is cleansed and exfoliated. Dead cells are removed to improve the complexion and even skin tone is achieved by improving the blood flow through a glass/steel wand that works with crystals and a vacuum to suck the dead skin cells out. It is surely an interesting and relaxing procedure performed by a good number of estheticians.
#7 Relaxation Facials
Facials are a great way to reduce stress and feel the world becoming your oyster as you lie down on the seat and let the ladies/men do the work. Relaxation facials might not deep cleanse your skin and unclog any pores but they will surely end up making you feel lighter and fresher. They mostly include facial massages that are meant to exercise your face muscles while you just lie down. So something as simple as a relaxation facial on a light summer day is provided as a service by estheticians for you to avail and enjoy.
#8 Skin Polish Exfoliation
Just like Microdermabrasion that is a skin exfoliation procedure, skin polish is done for the same purposes. Different sorts of tools are used to exfoliate the skin such as rice seeds or jojoba beads. The pressure is applied to the skin to clean it and get rid of dead skin cells. Exfoliation is also performed chemically with the use of lotions and creams where those liquid mixtures are applied on the skin for a brighter and shinier outcome. Fine lines that appear on our faces over time disappear through exfoliation and any marks left behind by acne or dark skin spots also tend to vanish in a go! Skin polishes are a preferred skincare treatment of many who like to try new things.
#9 Dermaplaning
To explain the name, Dermaplaning is basically on-surface cleaning of our skin using a scalpel. Professional estheticians use scalpels in a certain non-dangerous angle over the surface of our skin to remove what we call peach fuzz (the little hair on our skin) or dead skin. A lot of celebrities get Dermaplaning done very commonly as a means to make their skins look cleaner and shinier. It is certainly the most comfortable service you can ask an esthetician for.
#10 Botox
We all know what Botox is for and have certainly heard a number of actors and celebrities getting it done to look younger by the gentle lifting of their sagged skins. Sagging is natural and so is the wish to make oneself feel more confident in the face of life.
Botox is something that almost all estheticians offer as it is one of the most commonly asked for procedures.
#11 Tanning
If you want a sexy tan for an event and do not know how to apply the self-tan creams, you can always look up to an esthetician. They can even help you decide what shade would suit you the best and if it is bronzing that you need instead of tanning. A mist of their tanning product would be sprayed on your for best results. So if you need a tan, the esthetician can!
Estheticians also use masks of various kinds for skin treatments and perform other treatments like LED and Ultrasonic skin therapy but you should always remember before going to an esthetician that they are not medical professionals even though some estheticians do work in collaboration with dermatologists. Estheticians do not diagnose or operate but only beautify and enhance.
Matters of skin are delicate and not to be taken lightly. The number of treatments provided by estheticians may be huge but do not expect them to solve all your skin problems; remember, their treatments and services are for cosmetic purposes.
If you feel like you need an esthetician specialist advice, you can look up the best-rated estheticians in our Appointment Booking & Planner, without having to move and travel all way to the salon or spa.
See also: Questions You Need To Ask Your Esthetician
Back to All Articles