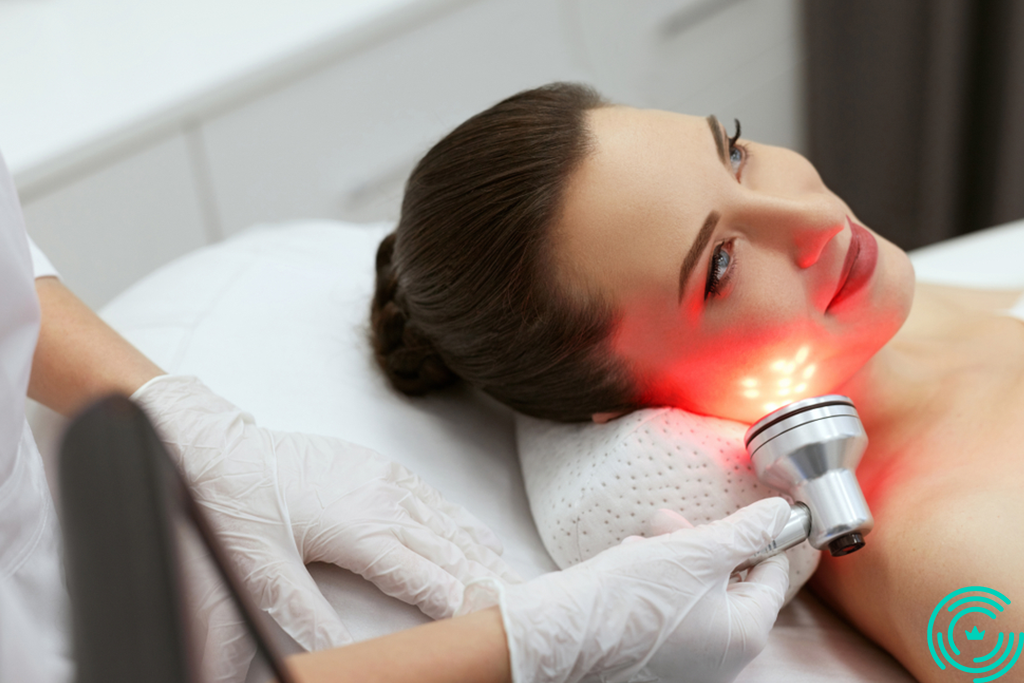 We can all admit that the relentless days of work and school can leave us looking a bit unkempt and out of place. That happens because we're often too busy to take care of our looks in detail.
Although that's completely understandable, it's important to take a step back every once in a while and treat yourself to a nice and relaxing day completely dedicated to getting your appearance back on the top again. Not only will you come out looking brand new all over again, but you'll also feel the stress of everyday business roll of your shoulders as you treat yourself to some relaxing cosmetic treatments.
Download Ring My Stylist mobile app now!
Here are 7 cosmetic treatments that you can ask your esthetician for a complete glow-up:
#1 Laser Hair Removal:
Full-body hair removal is the perfect way to start off your glow-up treatment as it'll make the other treatments much easier for you. Make sure to ask your esthetician if she's an expert at laser hair removal beforehand, as one wrong move can ruin the whole process.
#2 Microdermabrasion:
Microdermabrasion is a detailed cosmetic treatment that exfoliates your skin deeply to remove the outer, mostly dead, layer of skin to leave your face looking renewed and fresh. It will not only reduce any signs of aging on your skin, but this treatment will also improve your complexion.
#3 Deep Cleansing Facial:
The pollution in our environment is a hazard for our skin and appearance as it easily clogs up your pores. A deep cleansing facial will clean out your pores and leave your skin looking and feeling as smooth and fresh as ever.
#4 Chemical Peels:
Chemical peels are a skin treatment that is best for anyone who wants to reduce acne scars from their skin, as well as aging signs and dead skin cells. It is one of the most highly recommended skin treatments by dermatologists.
#5 Full Body Tan:
If you've been getting a bit paler than you'd like, a full body tan will give you that summery glow and make you appear fresh and beach-ready no matter the season.
#6 Eyelash Extensions:
Eyelash extensions are an effective and semi-permanent way to make sure your eyes always look their best as they're framed with gorgeous, realistic, and long-lasting lashes.
#7 Brow Shaping:
Your brows are a very major part of your appearance, which is why it's essential to make sure their shape suits your face and always stay groomed and sharp. Make sure your esthetician keeps your face shape and preferences in mind while shaping your brows to perfection.
With our Appointment Booking & Planner, you can book an appointment with an expert esthetician to receive all these cosmetic treatments for the ideal glow-up.
See also: What Treatments You Can Book an Esthetician For
Back to All Articles