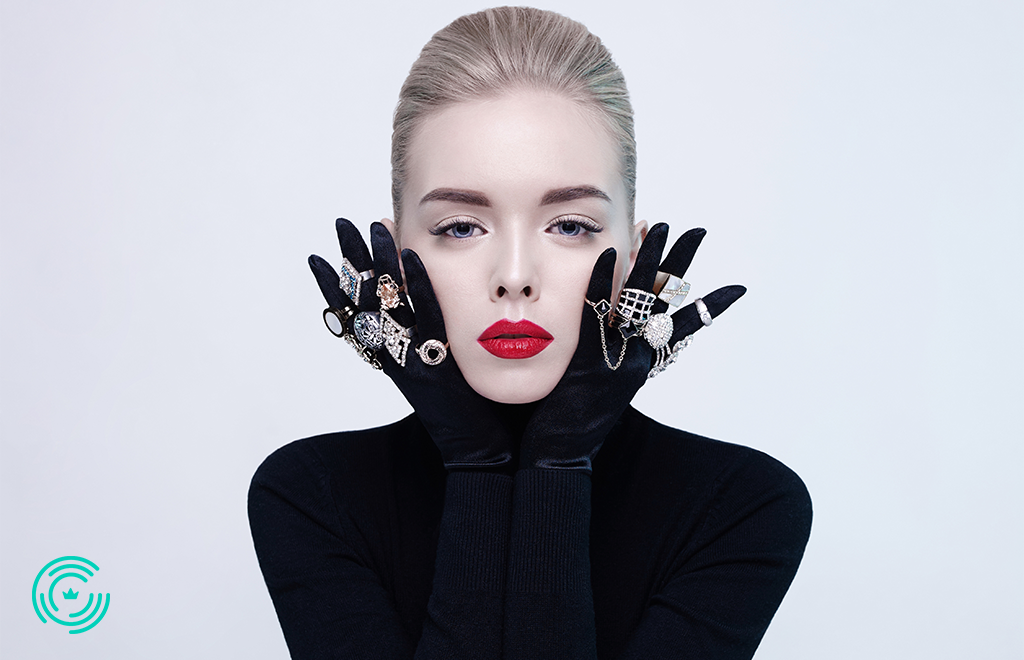 With time moving rapidly, trends keep changing, whether they're makeup trends or fashion. Let's talk specifically about the latest makeup trends and how they've made a prominent space for themselves in 2021.
You can see all the top supermodels, celebrities, and influencers following these trends lately.
Glass Skin:

To master this look, make sure your skin is moisturized correctly, and you're using suitable serums that suit your skin type.

An illuminating cream on the highest points of your face will help you achieve the "glowing-from-within" look. This would give your skin a healthy glow, and you'll get the perfect glass skin look.

If not done right, your skin might end up looking like you bathed in oil. To prevent this, the usage of a setting powder that suits your skin is critical.

Graphic Eyeliner:

Aren't you bored of the same old basic eyeliner?

Step up your liner game by trying out the graphic liner. To achieve this look you need to apply your liner in the crease as well.

To make it even more fun and trendy, use bright, neon colors. 

 Colored Inner Corners:

You can casually wear this makeup look without looking like you did something too dramatic.

If you're someone who loves colors, apply some colored eye shadow on your inner corners paired with a neutral shade on the lids.

The colors most common for this look are pink, green, and yellow. Even Kylie Jenner has experimented with this trend a lot.

Pop of Blue:

Nothing speaks calm and peaceful, like blue. Lately, various celebrity makeup artists say that blue is the most trending eye shadow color.

Whether you opt for a solid blue hue on your lids or a classic blue smokey eye, it will make your eyes pop beautifully. 

Red Lipstick:

What is a more classic and timeless makeup trend than red lipstick?

It never goes out of trend. Invest in a good red lipstick that matches your skin tone and undertone. Whatever eye makeup you pair it with, it will always look beautiful

Tinted Mascara:

A color-tinted mascara is subtle yet a showstopper. Riverdale celebrities have been seeing following this trend the most.

This trend is perfect for girls who are not into eye shadows but want to experiment with different colors. 

Glittery Eyes:

What girl does not love some glitter?

Place a shimmery shade on your lids, and you're good to go! Glittery lip glosses, lipsticks, and nail polishes are also popular this year.

Feathered, Fluffy Eyebrows:

Gone are the days when Instagram laminated brows were the trend. Fluffy natural-looking brows are now trending and are achieved by using soap and a few brow pomades.
Ring My Stylist:
Now that you know what's hot in the makeup department nowadays, your makeup game would be on point. You would not want to stay behind these makeup trends, so get yourself the right products as soon as possible. You can check out the website www.ringmystylist.com as it books you independent stylists from where you can book yourself a certified makeup artist to make sure your makeup game is on point.
Back to All Articles