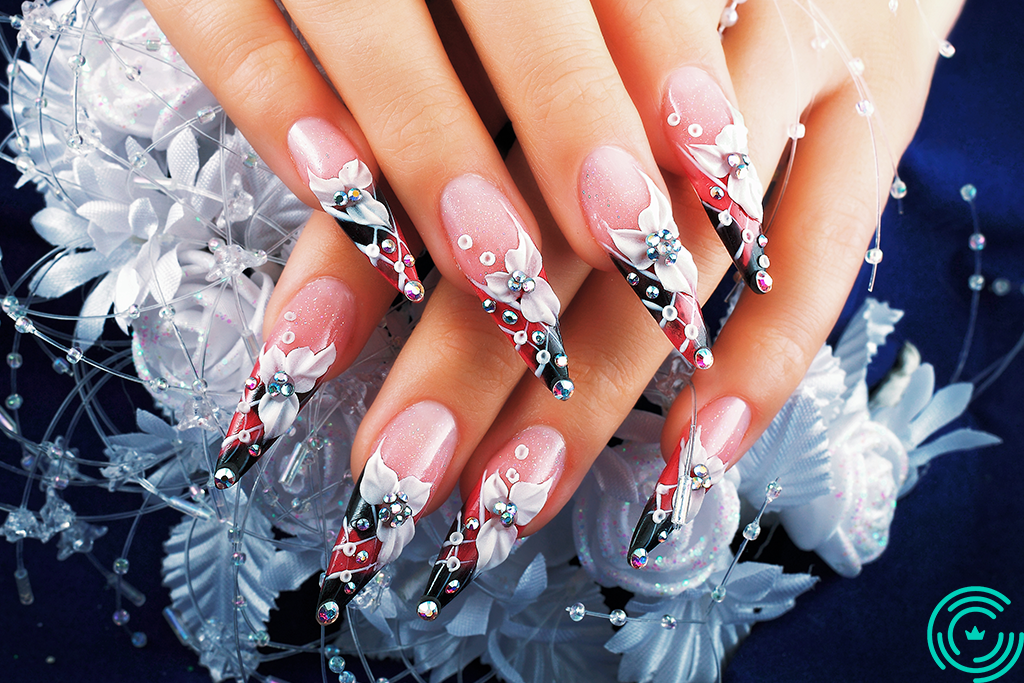 "Life is not perfect, but your nails can be."  -Anonymous
The history of nail paints is also very colorful and lively. The art of painting your nails originated from China and India in 3000 B.C. to beautify and nourish the nails of the women. Chinese people made a mixture by adding different ingredients including beeswax, egg whites, gelatin, and also vegetable dies to paint their nails.
As we all know that the nail paints have always been a very significant part of beauty, and it has also evolved and become more enchanting over time. Read more to learn about the top nail trends you need to try out in 2020
#1 French Manicure:
French manicure is that one classic nail art style that has always been trending over the years and is still quite big in 2020 than many other nail art styles. The French manicure is also known by some other names that are French tips or pink and white nails, as it is coated with a pink base and white colored tips.
#2 Double-Cornered French:    
The double-cornered French nail art is a more colorful, updated and a chic kind of French manicure that you can try out in the year 2020. It is also known by the name "updated French manicure" because of its trendy appearance. The tip of the French nail art can be painted using different, vibrant colors for an added oomph.
#3 Electric Animal Prints:
We all have seen animal print nail arts in browns, blacks, and grays. However, this year it is all about giving you animal print nail art a new twist by painting them in the brightest colors in your vanity. From bright pink leopard print to neon yellow zebra print, you can be as creative as you want with colors to jump on the bandwagon with this funky trend.
#4 3d Nail Art:
Gone are those days when your nails were restricted to only 2D designs. This year is all about going extravagant with your nail art designs and incorporating 3D elements in your manicure. From sculpting nail paste to chains and miniature decals, there are several options to try out this year. Celebrities like Kylie Jenner, Jennifer Lopez, Gigi Hadid, and Cardi B have already endorsed this beautiful nail art style, so what are you waiting for?
#5 Pastel Rainbow:
Pastel colors are back in trend and this time they are here to stay. Not only pastel colors give a sophisticated yet modern look, it somehow has the ability to take us back to the Pastry shops in Paris, which fresh macaroons displayed in the shelf ready to be devoured. It is quite a fun nail color trend to let go, so we decided to keep this for 2020 as well.
You can book an independent nail stylist from https://www.ringmybarber.com for a fresh new manicure, at the comfort of your home and give your nails a transformation they deserve.
Back to All Articles