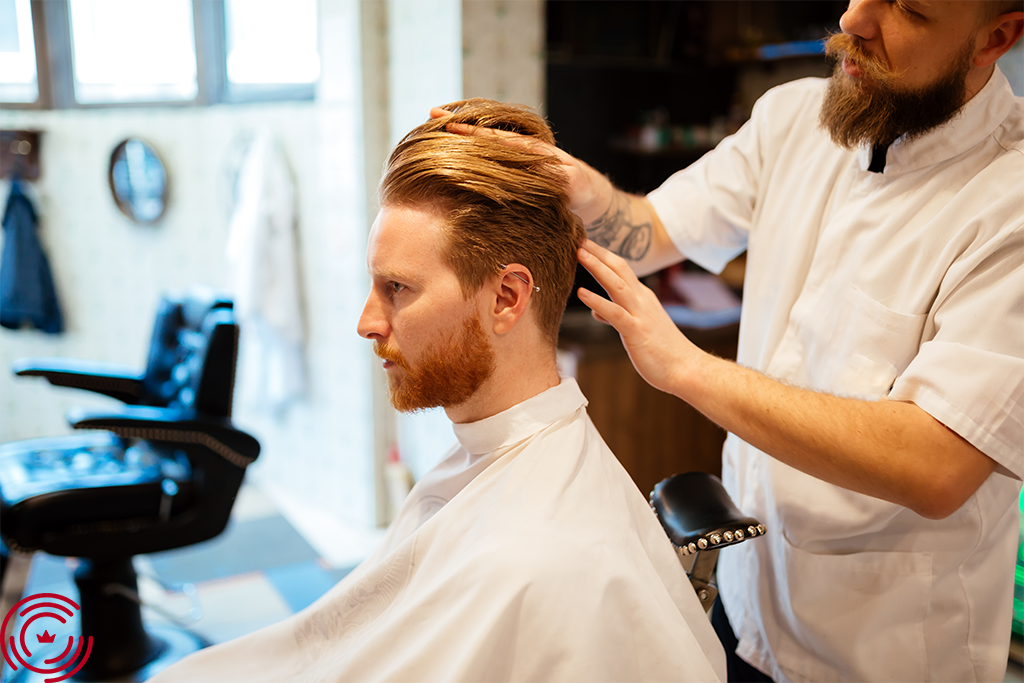 To look like a gentleman, several aspects need your attention but the most important one is a barber. Barbers or hairdressers also remember as the people who take great care of your personality and give you the best experience.
When you plan a visit to the barbershop, probably it is a prosaic action, another thing in your checklist. But if you are thinking about maximizing your next cut, you need to take some off time from your busy schedule and think of it properly.
Before you go for a haircut at the barbershop, it is important to consider these barbershop etiquettes to build a healthy relationship with your barber. 
7 THINGS TO CONSIDER AT THE BARBERSHOP
Patience
Let us tell you an important fact; a good barber will never rush a haircut especially when you come up with a unique hairstyle. So, try to give him a little extra time. We can assure you; it is going to be worth it.
Be punctual 
It is a very well-known saying; a gentleman always reached on time. If you have a busy routine, make an appointment after your work and be on time. Also, it is a good manner and your barber will not be stressed out as he must have other appointments. So, if you are running out of time, notify your barber.
Faith on barber
It is another crucial factor included in barbershop etiquette. This is very annoying to tell an expert about how to do your job. Trust your barber ad let him do his job in a good environment as they have been through a lot of hard work.
Clean head
Everyone can do his or her job perfectly when the material is in its natural state. Then you can go for a haircut with whatever you have in your mind. It is important to clean all the dust and junk from your head. If you headed to your appointment with messy hair, it will lead you as well as your barber in a complicated situation. Hat hair can also negatively affect your hairstyle. It is better to take a bath before the haircut.
Take a picture of your required hairstyle
Before your barber starts cutting your hair, it is always better to have some conversation about what kind of hairstyle you want to have. Sometimes, you cannot explain to your barber about the hairstyle especially when you are trying a unique one. Visual aids are the best option to consider in this situation.
Avoid distractions
It is very common especially when a barber is dealing with an adult, mobile phones use. It is so exasperating to give you the perfect hairstyle while you are moving your head, hands or talking on the phone with others. Try to avoid it.
Tip
One of the golden rules to pile up an effective relationship is to tip your barber. A decent human being always does so, as far as the amount of tip concerned, people usually tip about 15 to 20 percent for a good haircut. But if barber did a great job, you can go for 25 to 30 percent. 
At the end of the day, mind your manners when you are making an appointment and try to reach at least 5 minutes earlier. Do not irritate your barber and it is good to talk nicely with your hairdresser. You can use a reference to find out the best hairstylist in your town.
Back to All Articles