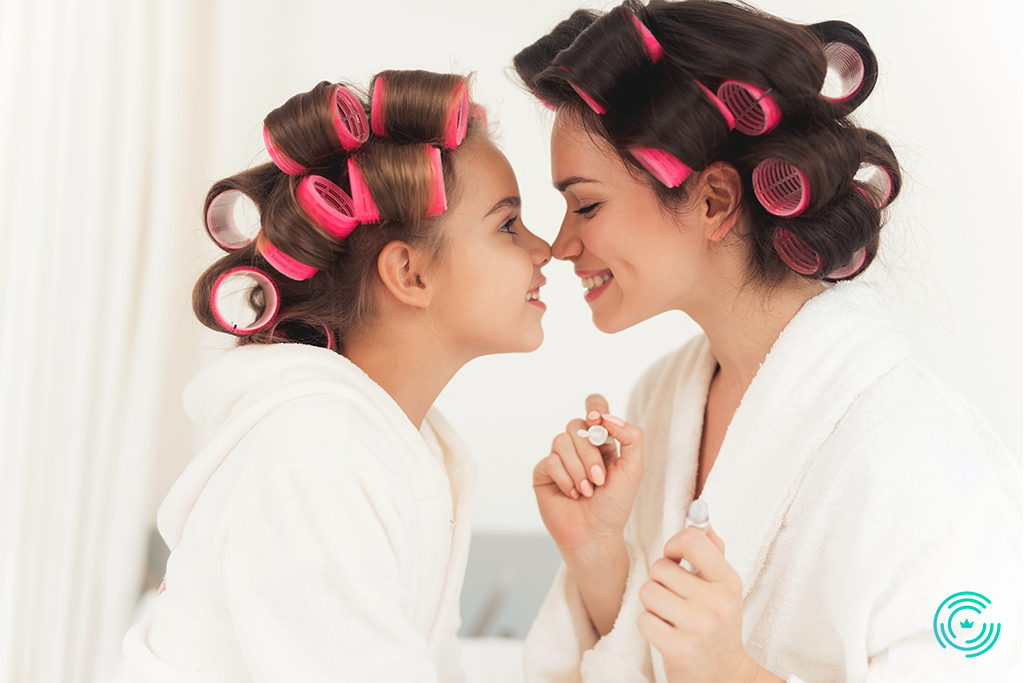 With Mother's Day around the corner, you might be wondering what you can do to make your mom feel special. To you, she's the most beautiful person in the world. But when she looks in the mirror, she might only see the lines on her face that have come from worrying about you and your siblings, her hair that could use a refresh on colour and perhaps a new cut, or that she hasn't spoiled herself in so long she can't remember.
The best thing you can do to show your mom your love on Mother's Day is to give her something that makes her feel as beautiful as ever. Here are some ideas!
1. Splurge on quality beauty products
She will never buy them for herself. That's why you've got to take the reigns and get them for her. A gift set filled with high-quality beautifying treats will surely make her feel special and adored.
2. Do a mani/Pedi date
When's the last time you met your mom for a Mani/Pedi? Set up dual appointments and enjoy the time gabbing together as you treat her and yourself to perfectly polished nails.
3. Give her a spa day
Moms are notorious martyrs, and that's we love them. They're always putting everyone else first though, and chances are, your mom could do with a day of pampering at the spa. A nice massage, mud bath, or facial can help her feel completely rejuvenated, plus she'll feel incredibly appreciated.
4. Do the new 'do
Your mom might be beautiful, but if she's done the same thing with her hair for the last decade, it's time for a change. Treat her to a new cut and colour. The right stylist will make sure her face is framed perfectly and that the colour suits her.
5. Go for a mom makeover
If you can't talk your mom into changing her beloved go-to hairstyle, take her for a makeup makeover. It's affordably indulgent, plus she'll find new products she'll love that will give her a refreshed look. Having your makeup done together can be a fun way to get that groove back for both of you.
Whether you send her off for a special beautifying experience on her own or make it a mother and daughter date, she'll feel more stunning than ever. It's experiences like these that will make her feel treasured and adored. Plus, she'll be brimming with confidence. With Ring My Stylist, you can find many ways to surprise her so start planning now to get a fabulous beautifying experience booked for your mom today!
Back to All Articles