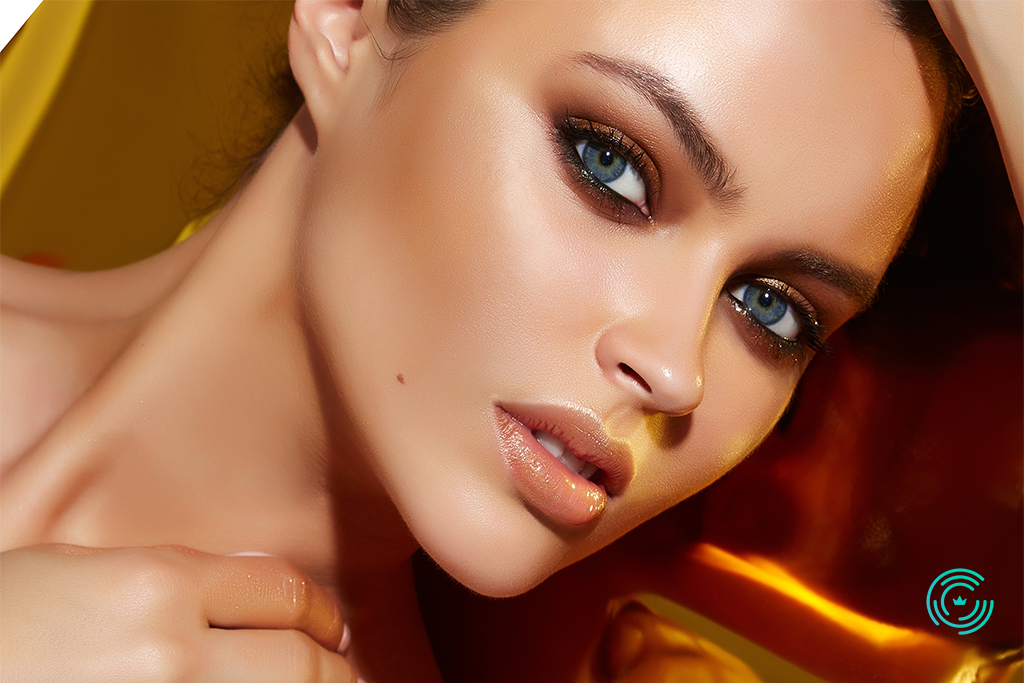 Summers are getting intolerable with every passing year; scorching heat, humid atmosphere, and pollution are all becoming your constant partners the moment you step out of the house.
But will that stop us from looking at the top of our game? Obviously not! So hold on to your seats as we disclose this season's makeup looks that you can don without a single worry in the world and look gorge!
1. Glossy eyelids
Not a fan of wearing too much makeup, then this look is surely the one that you should try. All you have to do is apply a bit of vaseline on the lids of your eyes to create this look; the glossy eyelids make your eyes look bigger and fresh – piece of advice here is that since vaseline is prone to smudging, you can always purchase MAC's studio eye gloss to create the same look without the worry of smudging being involved. Pair it up tinted lip balm and a statement liner to complete your everyday summer look which is both lasting and sweatproof!
2. Dewy skin
If you have been living under a rock only then we can expect you to not know about this; yes, this season has been very much dewy and shiny skin rather than about putting layers and layers of makeup to achieve that matte look. The easiest way to get a perfectly dewy skin is through applying an illuminator primer before applying your foundation – yes, it is that easy. Then to add the extra bling and highlight you can always puff your cheekbones with a nice highlighter. Word of advice here: gold highlight is the thing, so if you aren't apprehensive about trying new things then go for it and see the magic happen.
3. Shimmery Eyes
The first two have greatly been casual, so let's get to the glam part now. The news has it that for this summer season glitterati is taking over – be it your cheeks, eyes, lips – you gotta be generous as pour out that shimmer because this summer you have to shine like a sun goddess! Create enchanting shimmery eyes with the help of layering monochrome shimmers on base or eyeshadow primers. This look is fit for being worn to the night parties or evening hangouts – you can increase or decrease the intensity of that shimmer depending upon the context of gathering you are attending.
4. Full Brows and Soft Sultry Look
Remember when nude was an in thing? Well, it still is, but with a little twist which is obviously of the glow trend that we have been missing out on since the day matte took over. Achieve this look by simply combing your brows and filling them in and the rest is the work shimmer products that you can apply according to your liking.
These are the four looks for summer that you can wear without sweating and worrying about your makeup forming streak lines. To summers, and looking beautiful!
Back to All Articles