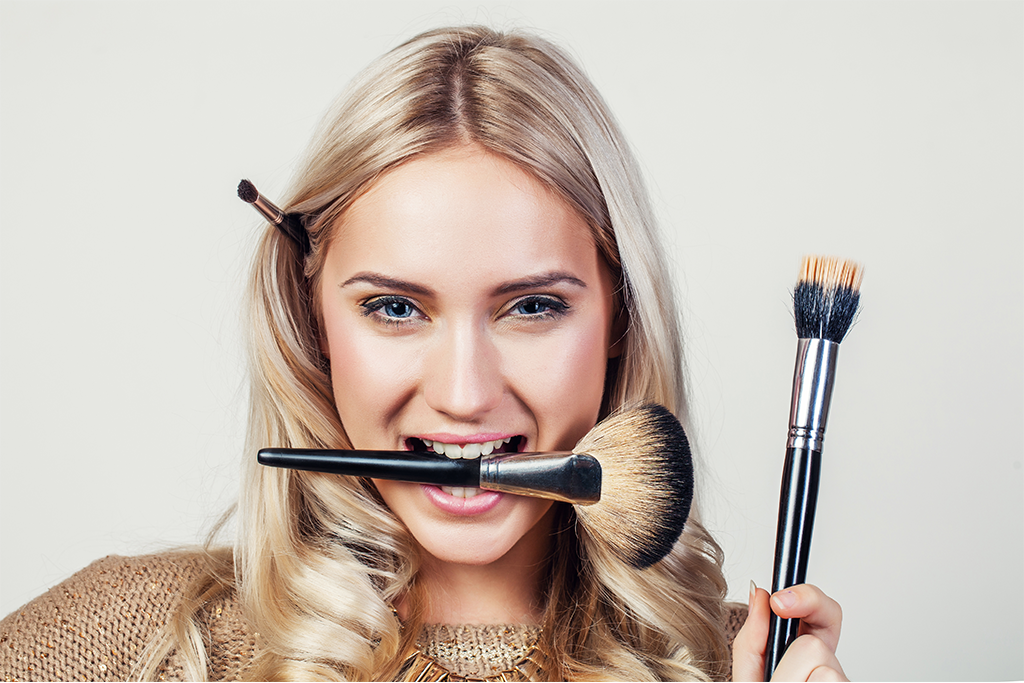 If you are wearing a bedazzling dress at a party or any event but there are cracks in your foundation and your hair is left to care for its own, not only does it look sloppy but also speaks for your ineptitude in fashion and your absolute lack of attention to two very important components of your get-up. If you choose to go fancy at an event, we suggest you pay equal attention to your hair and makeup by leaving it to professionals because who knows better than skilled professionals to know what to do with your makeover to make it outstanding? And now, it's even easier to get hold of a list of professional stylists through Ring My Stylist app that lets you decide who and when you need to book for your special days. It's available on both Android and Apple!
You may have a few reservations about choosing who to hire to make your dress look worth the work: not every professional has a good taste and some of their choices might not complement yours, and some might not be experienced in the kind of output you look forward to. Therefore, we have made a list of a few things one should always keep in mind before choosing the right hairstylist and makeup artist.
#1 Review their Work
It's the age of smartphones; viewing and reviewing an artist's work before hiring them should be the first thing to do. Businesses and services run on online blogs, pages and now stories where the maker constantly puts up their art and showcases for the audience to see how well he or she can do the said thing, be it cooking, painting, pottery or something as needed and important as hair styling and makeup art. Before putting your finger on who to give responsibility to for your look, make sure you see in their prior work what you wish to see on yourself in the future: the matching of tastes, the realization of your expectations from a hairstylist in different aspects of the art i.e. sleekness or perfection in curls, etc. In short, have in your head what you want and match it to what the artist or hairstylist has to show you on his or her blog/page.
#2 Listen to Previous Clients
When you are done reviewing yourself, the next thing to do is to read others' reviews and see what they have to say about the hair and makeup artist because a lot of people have been saved from the bad services of incompetent service providers thanks to ratings and reviews. Now not all reviews might be the same and some clients might even have biases but the majority of them should give you an idea of the quality of work done by the stylist under consideration. It is a basic step to make sure if the professional you intend to give your hair and makeup to handle is able to make a good name among his or her clients because when something is impressive, people actually talk about it and in this era, word of mouth spreads like wildfire. So go to the Reviews section and be the judge of the judgments of others!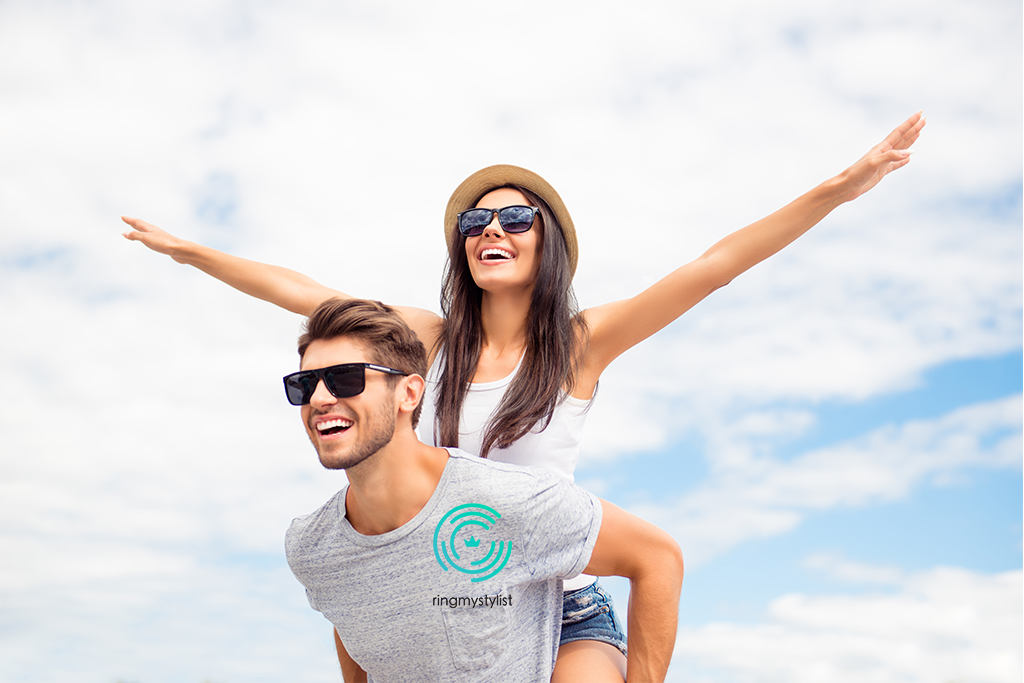 #3 Variety
When viewing and reviewing someone's work, make sure to notice if the person is able to work on different things and likes to take up challenges because once you are past making sure they are competent and loved, it's important to know if they can handle what you want. For example, if you want loose curls for an evening and all they have ever done is tight curls or, worse, no curls ever then you might face a problem there will be no solution to at last minute. Swipe through their work and ensure in person whether they are capable of doing what you expect and that too with near perfection. Likewise, make sure the makeup artist you are considering does not always use the same shades on everyone because who knows you ask for matt golden and all he or she has ever experimented with is glittery golden? Better safe than sorry.
#4 Rates
Undoubtedly, good artists come with a price and whoever does something well should not charge less than they deserve but as a customer, it is most natural and even necessary for you to make sure that you are not being over-charged for a service. The best way to go about rates is to get an idea of what the average hairstylist and makeup artist is charging and then compare the average rates with what you hear as an estimate price for their work and time. What is also important before choosing a professional is setting budget, to know exactly how much you have in your pocket that you can afford to pay for your makeover because no one wants to eat more than they can digest; if you do that, neither the dish nor the money you paid for it amount for anything. So look at the price list, peep in your pocket and then go about choosing.
#5 Active and Responsive
It might sound like something to expect of an officer or a teacher but punctuality matters in any and every professional field. Do not expect the hairstylist or makeup artist to work by the second but ascertain by their responses and replies if they come off as someone responsible and do not present the risk of abandoning you at the last moment because that is a nightmare. Try to observe how they manage their appointments and if they generally have an easy time handling one client after another. If the event starts at 10:00 and your stylist arrives at 10:30, you know you are up for a bad night. So before you give anyone the chance of ruining your mood, your look and your night, make sure you are satisfied with their scheduling and time management. That way, there will be no disappointments for you would have looked out for them in advance.
#6 Your Taste
It is the most important thing to know what you want before you ask someone for it anywhere in life. Before you book an appointment using Ring My Stylist and even before you judge their work, make sure you have decided what to wear so that you can create an image of the kind of makeup you would prefer and the kind of hair that would go with it in your mind. Once you have a rough sketch of what you want, it will be all the more easy and fun for both you and the stylists to get the work done; it would be like watching the stuff of your imagination come to life. So in order to get the best results and to respect the art of the artist, make sure to be well aware of your expectations and requirements. If that does not happen, nobody but you would be responsible for the possible blunders.
Knowing what you want is also important because when you are choosing the professional for your special day, you need to see if the person you are considering would be able to provide what you want. If there is a lack of interest on your part, the artist would do as they like and it might not be the worst thing ever but chances are that you might end up regretting it. So dive down in your mind and start creating that image before you go on opening Ring My Stylist to make things easier for you.
Looking your best—complete with a hairdo and flawless makeup that goes with your outfit of the day—feels good and that feeling stays for a long time as it adds to your confidence and self-esteem. Not to forget, the event might pass but the photographs stay in minds, hearts, and memories so considering everything before choosing a hairstylist and makeup artist would be worth it.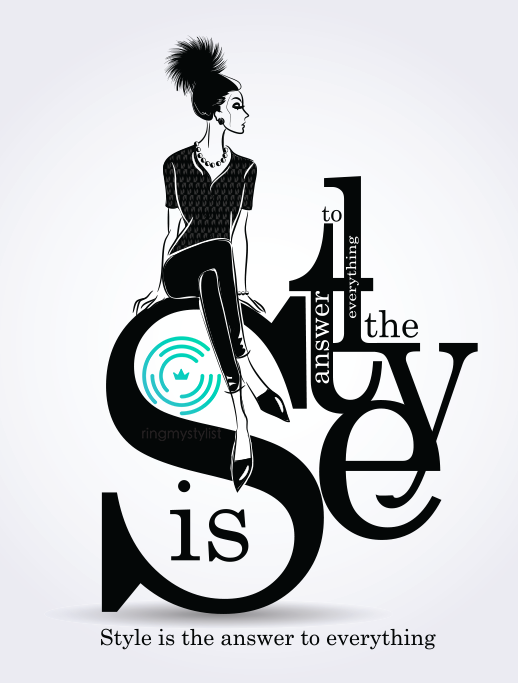 It's 2019 and apps like Ring My Stylist make sure your desired artists are merely a few clicks and taps away: you can book appointments from the many choices of stylists available on the app for your ease and get going about the makeover without any hassle. So repeat the regime with us:
Preview then review
Read others' reviews
Check for diversity
Know thy pockets
Know thy taste
Open Ring My Stylist and get going!
Hair and Makeup is simply something you cannot let pass or sacrifice because they literally make up the whole of your visage and add to your overall appearance, which is why it is almost crucial you pay full attention to the selection process of your hairstylist and makeup artist because the looking-bad remorse stays and gets fresh every time someone pulls up a picture of you from that night.
So get smart, ladies, and keep in mind the six points to consider when choosing the right hairstylist on the Ring My Stylist app!
Back to All Articles