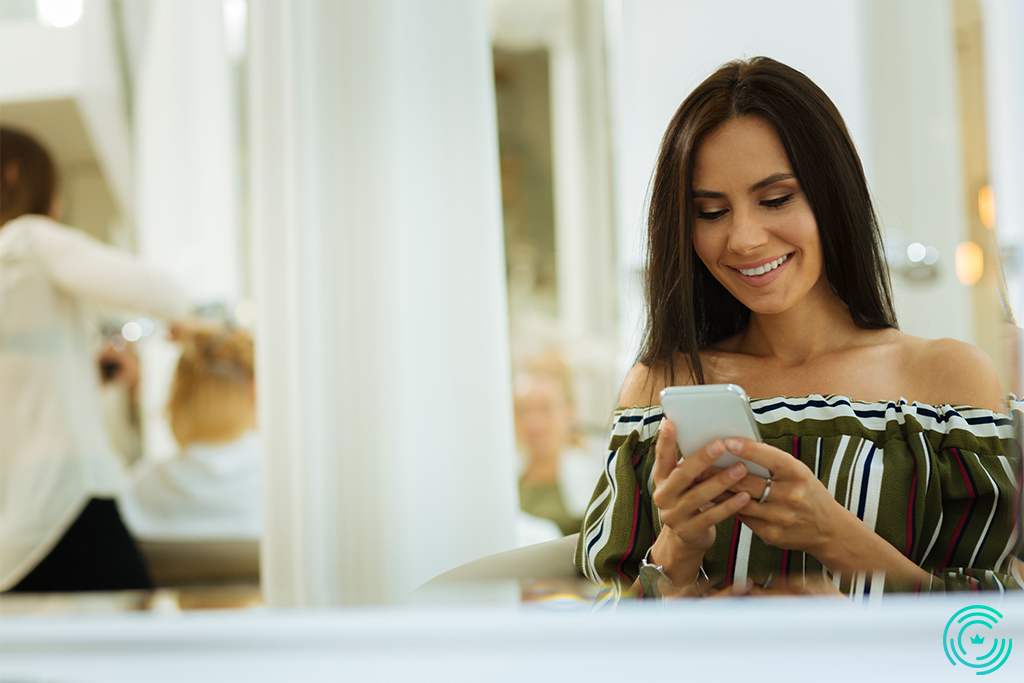 Have you ever been sitting in your stylist chair, waiting for her to get to a certain service, only to have them say, "Oh no! I didn't know you wanted that, too!" You may find out that your stylist doesn't have time in their schedule to finish what you expected them to do—and even if they do, it may end up costing way more than you expected.
With Ring My Stylist, your worries are over. Our app provides all your stylist's services, as entered by the stylist, and allows you to select only the ones you want. The app then tells you the time it will take to complete all the services you've selected for the appointment. When your stylist clicks "Confirm," it fills in that amount of time in the schedule. They'll know exactly what you want, and how long it should take to do it all.
At the same time, you won't have to worry about hidden costs. The app also lists how much the stylist charges for each of the services you've chosen and the app will provide a total at the bottom of the page. So no surprises there, either!
The Ring My Stylist app makes life easier for both of you. At last, there's an easy-to-use hair stylist app for your smartphone, making one more of life's little tasks easier!
---
Back to All Articles