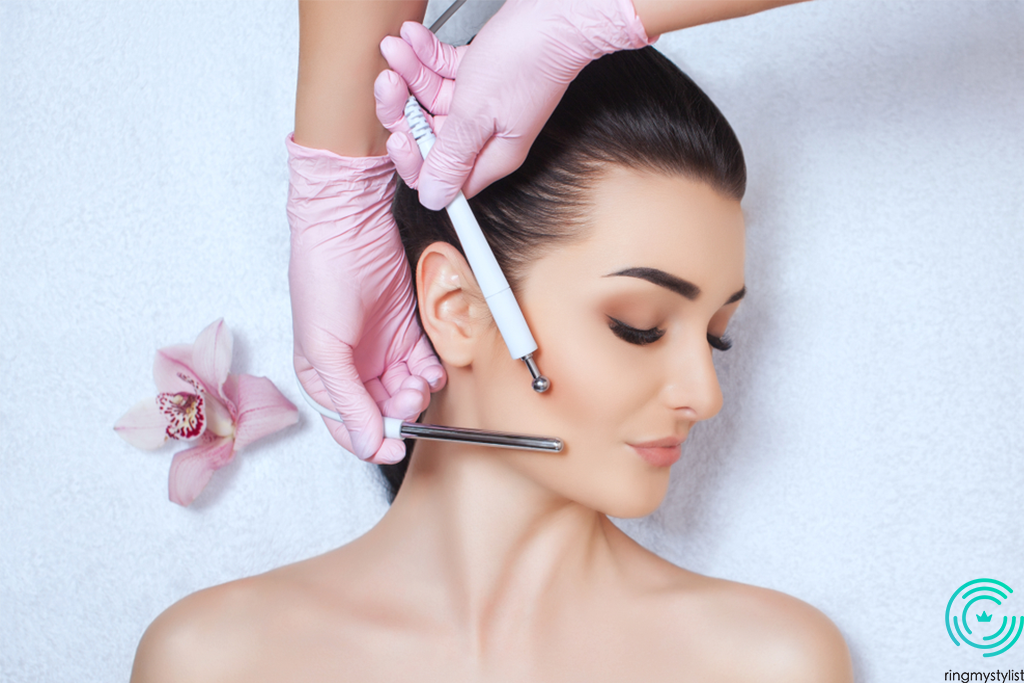 When was the last time you looked at someone's flawless skin and wished to have a one yourself too? Sometimes we are getting facials and massages but the results are not up to our expectations. This is a sign that we need to up our game and work on our skills. Now we all must know that it is not always about the chemical formula of the products used in facials but also about the massage techniques that we are using. Here are a few tips and tricks to improve and rejuvenate your skin with the help of facial massage.
Download Ring My Stylist mobile app now!
#1 Kneading
Kneading is a process of gently pressing the skin and stimulating the muscles and tissues beneath. It is a great technique, which improves your blood flow circulation and makes the muscles plump, ultimately getting you rid of the wrinkles. Moreover, we can also not ignore the therapeutic benefits. The increased blood flow will result in increased retaining of the products, which means you will get that extra glow.
#2 Jade Rolling
Jade rolling is a massaging technique that emerged from China dating back to as early as the 7th century. Imagine being told that you can get rid of major signs of aging with one simple tool? Surely, you will not believe it but this is possible if you add a jade roller in your skincare regimen. It has proven to tighten the skin up, facilitate cell turnover, and reduce puffiness.
#3 Chinning Up
Another technique while massaging the facial skin is to try upward massage of the chin. Place both your hands on the side of the face. Now starting from the chin, massage upwards with fingers pressed against the skin with slight pressure and release pressure once you reach the forehead. Now repeat these steps three to five times to achieve a chiseled jawline and tighter skin.
#4 Improving Eye Strains
This is a facial massage technique is to reduce eye strain. With the help of the index and middle finger of both hands and respectively place them against the side of your eyes and apply firm pressure. Gently massage your way through the brows towards the nose and then circling the orbit of eyes till you reach under the eye socket. Keep circling the eyes in this way while applying slight firm pressure.
#5 Focusing On Forehead Wrinkles
To get a firm and wrinkle-free skin on the forehead, place your fingertips in the center of the forehead while massaging and gently stroke them towards your temples. The strokes must be firm sideways and in an upward motion for a relaxing effect. It will not help you get rid of all the crease lines on your forehead but also help ease any feeling of discomfort in your head.
Now you are equipped with tools to give a better facial massage to yourself or anyone else. If you want further professional facial massages you can visit www.ringmystylist.com to book the best masseuse and facialists in town without stepping your foot out.
References:
https://www.vogue.com/article/jade-roller-chinese-skincare/amp
https://www.physio.co.uk/treatments/massage/our-massage-techniques/kneading.php
https://www.doyou.com/facial-massage-techniques/
https://www.byrdie.com/facial-massage-techniques
Back to All Articles