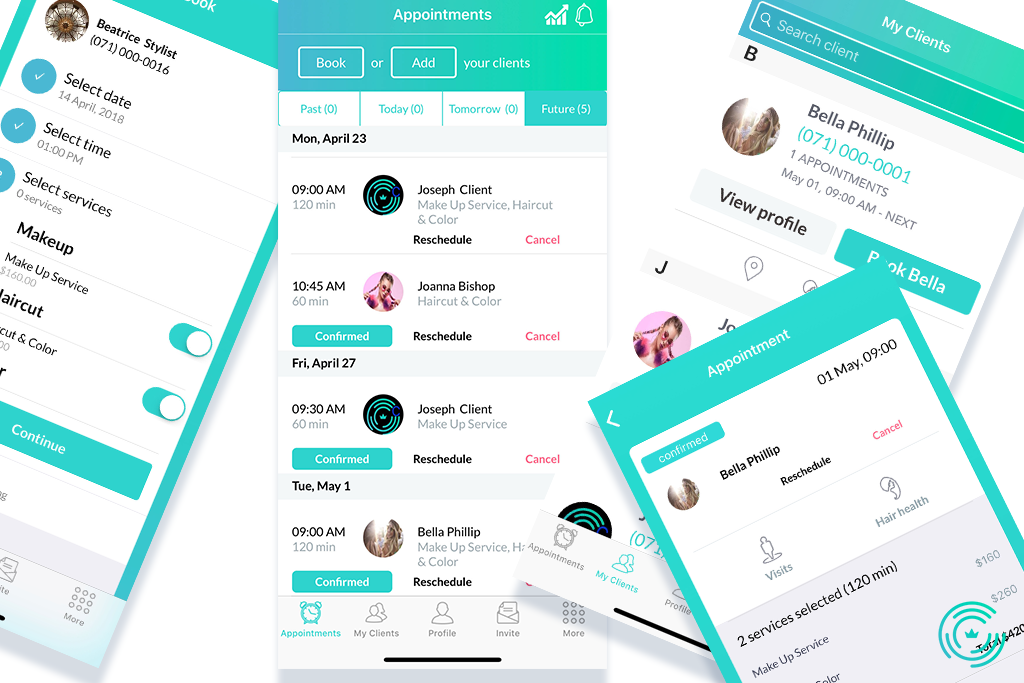 One of the toughest things for independent stylists is finding the right clients and offering them the best possible services on the market. That's why you need to use a dedicated app that will help complete all these tasks for you. This is where Ring My Stylist comes into play.
Ring My Stylist is an application designed to solve all these problems for you. With help from this app, you will get to manage your clients easier. Also, they can make appointments within the app, so you won't have to worry about booking management or anything like that. Everything happens within Ring My Stylist, so you can easily focus on your work as this application will do the rest for you.
In addition, you can easily connect with your customers, and they can also send you messages or reschedule if necessary. You can do the same too, in case you are sick or you are dealing with any emergency, Ring My Stylist can help you book the appointment and deliver the value you expect in no time. It's certainly well worth the effort, and it can bring in front some astonishing benefits.
With help from Ring My Stylist, you can also see the customer's preferences and what type of services he/she expects from you. As a result, you get to customize the entire user experience, and in the end, your clients will end up coming back again and again.
Using technology for your business can be the upper hand as you try to stand out in front of other stylists. Ring My Stylist can help you handle the business side of things a lot faster and easier, plus you are always in control, and you can provide amazing results very fast. Nothing is better than being able to offer value and quality in no time. With help from Ring My Stylist, you can easily make sure that your customers are happy and everyone will enjoy the outcome extremely fast.
Rest assured that with help from Ring My Stylist you will have no problem staying in touch with each client. Also, being able to see their personal preferences and accessing specific things they want is extremely helpful. It's the type of thing that can do wonders for your business, as long as you handle it correctly. There are some great opportunities to be had with Ring My Stylist, and you just have to share the app with your customers.
Once you and your customers have the app, you can manage your bookings, and they can easily contact you or set an appointment based on your schedule. It's a wonderful, seamless process that does wonders for you. All you need is to figure out the right way to manage your appointments, and the outcome can be a very good one. Rest assured that with help from Ring My Stylist you will get to acquire more customers too, as your current clients are bound to share the app with other people if they are satisfied with the entire experience. Used properly, Ring My Stylist will help you grow your business in no time!
Appointment Booking App For Independent Stylists
Back to All Articles