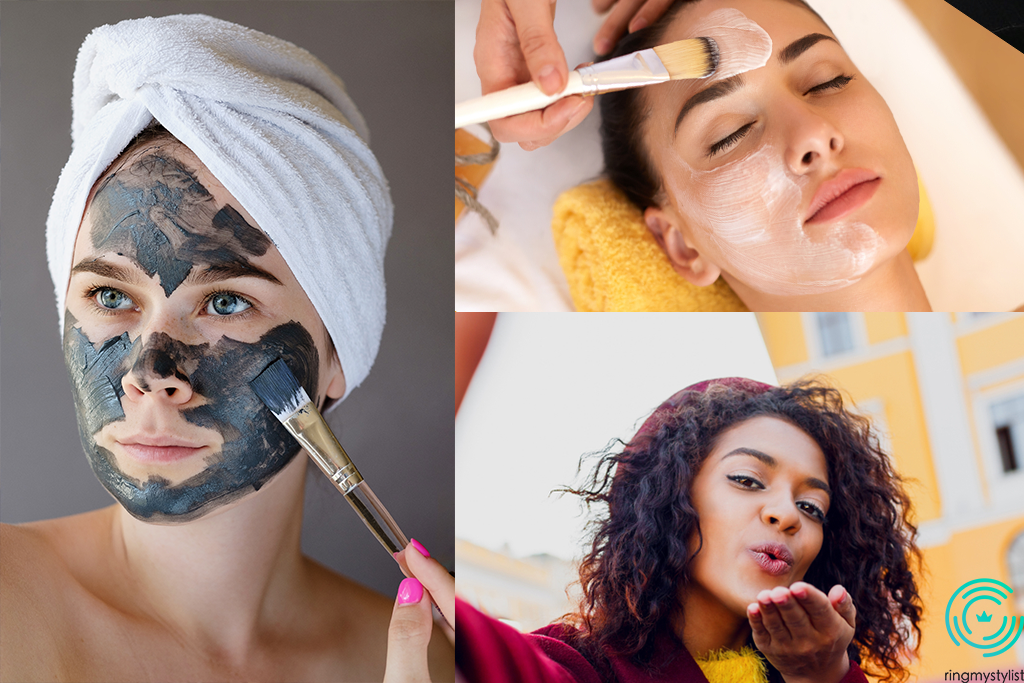 If you're curious about the skincare industry at all, you've probably heard the term CTM Regimen thrown around by quite a few skincare specialists. They all talk about the simple efficiency of this type of skincare routine and that you should pick it as your everyday wind-down regimen, but the real question is, what exactly does it entail? Read on to find out all you need to know about the CTM skincare routine, its benefits, and how you can get it done professionally in the comfort of your own home.
Download Ring My Stylist mobile app now!
What Is CTM?
CTM refers to a skincare routine that consists of three simple steps; cleansing, toning, and moisturizing. Every step serves a different purpose to result in fresh, glowing, and soft skin that we all love. This regimen is simple, affordable, and effective in many ways, which is why it's recommended by many dermatologists worldwide. Here are the three different roles each product plays in this skincare routine and how you can do it yourself.
#1 Cleansing
The first step, cleansing, make sure to rid your skin of any leftover makeup or dead skin cells, along with dirt that your face might have gathered from the environment. It drags the dirt right out from your pores if you make sure to work for a few minutes on deeper crevices such as around your nose, between your eyebrows, and under your jaw.
#2 Toning
The next step requires a toner, which is used to balance the pH level of your skin and prep it for any other skincare products you might want to use next. Soak a cotton pad in toner to apply the liquid gently onto your skin which will just tighten your pores and make your skin less prone to acne. A more organic approach to this step is just spraying rose water on your face.
#3 Moisturizing
A good skincare routine is simply incomplete if you don't finish it off with the right moisturizer for your skin type. Don't believe the myth that you don't need to moisturize during the summers, as even the slightest dryness of the skin can result in acne.
Ring My Stylist
What exactly is Ring My Stylist and why are we mentioning it here, you ask? Good question. Although doing this step by yourself seems quicker and more affordable, every skincare specialist suggests getting a professional to work on your skin every once in a while. Ring My Stylist is an online appointment booking app that you can use to fix a meeting with your preferred dermatologist to give a professional and authentic CTM treatment and save you the hassle.
CTM is a quick, easy, and beneficent skincare routine that you can practice every day on your own, but a professional dermatologist will always do a better job for your skin with personalized and authentic products. Now go on and head over to www.ringmystylist.com to book an appointment with a skincare specialist to give you an efficient and masterful CTM treatment in the comfort of your home.
Reference:
https://www.quora.com/What-is-the-best-CTM-routine-for-face-with-natural-ingredients
https://www.stylecraze.com/articles/ctm-routine-the-basic-of-skin-care/
https://www.bebeautiful.in/all-things-skin/everyday/how-to-go-about-the-c-t-m-routine-at-home
Back to All Articles