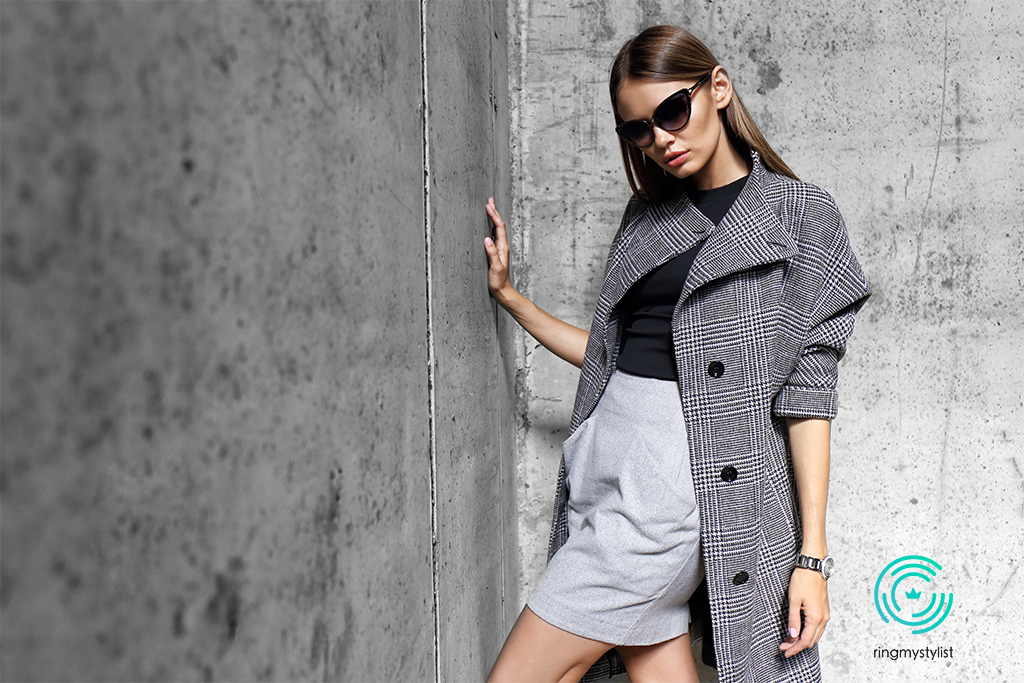 It's an agreeable fact that although all of us love having new clothes and accessories in our wardrobe, some of us aren't nearly as obsessed with the idea of shopping itself. It's tiring and takes too much time. Plus, deciding between several articles can be a pretty hard task. Another factor to keep in mind is that some people don't like the idea of driving out every once in a while to scour every store and every shop just to end up with nothing and come back home empty-handed. So what's a person to do when your closet needs some serious revamping but things like work or school have been taking up too much of your time for you to go out and do some shopping? Well, you hire a personal shopper. It's not as difficult as it sounds, especially when you have the luxury of Ring My Stylist's app. Read on to find out all you need about a personal shopper, reasons to hire one, and how to hire one in the easiest way possible.
What is a Personal Shopper?
A personal shopper is basically your key to an easier and more relaxed life. In a more explanatory definition though, a personal shopper is a hired professional who either helps you shop for new clothes and saves you the time and energy and goes out and does the shopping for you completely by themselves. Personal shoppers are hired mostly for shopping for clothes, but the number of personal shoppers expanding their horizons to things like furniture, appliances, or groceries is on the rise too. All you need to do is pay them a certain amount per shopping trip and give them an outline of what you're looking for, and you'll instantly save some important hours in your life. 
Reasons to Get a Personal Shopper
Personal shoppers save your time, are cheaper than you think, know where to shop, have a great fashion sense, know all about sales and discounts, help you identify your style, will be your objective set of eyes and a vital part of your team. There are basically uncountable reasons to hire a personal shopper, but we condensed it all into just 8 points. Read on to find out what they are. 
#1 It Saves Your Time
This is the main reason most people hire personal shoppers. Shopping can take up a lot of your time and energy, which makes some people end up disliking the whole errand. A lot of people have jobs or academics which can take up all your workdays easily, and who wants to ruin a perfectly good weekend? This is where a personal shopper comes in, who takes a certain amount of money to take that burden off your days and save you a lot of time by doing your shopping for you. Let this allow you to enjoy your weekends stress-free, without worrying about any tasks and errands. 
#2 It's Cheaper Than You Think
You might think hiring a personal shopper to do the work for you might be convenient, but will instantly break your bank. Well, you couldn't be more wrong. According to PayScale, a personal shopper gets paid around 7 to 8 US Dollars per hour. You only need a personal shopper to do your shopping for you twice or thrice a month, at most. So, the monthly salary shouldn't really be all that much. Now that you know that hiring a personal shopper is much cheaper than you originally thought, you can spend a bit of money and save much more time, since we all know that time is money.
#3 They Know Where to Shop
One of the most important things to check before you hire a personal shopper is to be sure of the fact that they have some sort of experience in the field or at least in fashion or retail. When your personal shopper has enough experience in the field, they know exactly where to shop and which brands to opt for. Once you give them an outline of your needs in fashion and accessories, they'll consider the option and recognize which brands and shops fit your description best. This helps them save time and not spend too many hours scouring the mall and searching for what brand will suit you best. 
#4 They Have a Great Fashion Sense
So, now we've established that you have to make sure your personal shopper has been doing this for a while now. Being so well acquainted with the world of fashion and all the different kinds of brands and designers, persona shoppers easily develop a modish and trendy sense of style. You'll notice it in their personal fashion sense and the shops they prefer to visit more often. Someone who has a great fashion will definitely guide you better in terms of fashion than someone who doesn't.
#5 They'll Be a Vital Part of Your Team
If you're hiring a personal shopper, it's probable that you already have a team of people who work hard to make sure you save your time, handle your tasks well, and most importantly, always look good. Hiring a personal shopper will be the ideal addition to your team and keep you organized in the most efficient way. Having a professional working for you keeps you open to better and bigger opportunities in whatever field you're trying to excel in and gets you recognized by the right people. You may not realize it now, but a personal shopper will be a very important part of your team and make it complete.
#6 They Know All About the Sales and Discounts
Having been to all different kinds of shops so regularly, personal shoppers begin to get familiar with the sales and discounts available at certain places and even keep up with these things regularly. This helps you save even more money along with time and gets you the best deals on the market. Most personal shoppers also have membership cards of certain brands and shops which helps them get better discounts and alerts them of any generous sales being held anywhere. 
#7 They'll Help You Identify Your Style
Even if you give a vague outline of your needs and wants in fashion and accessories, personal shoppers have enough experience to know how to categorize your preferred fashion pieces in one sense of style. This will help them narrow their search down to some specific brands and designers, which will form a signature style for you soon. Personal shoppers play a great role in identifying your style, no matter what you think, as they consider your choice and recognize a repeating pattern and look for other fashion articles that look best with what you already prefer to wear. This also helps you stick to a certain number of brands, shops, and designers while shopping for yourself. 
#8 They'll Be Your Objective Set of Eyes
Let's face it, we can't critique our own style and wardrobe like another one. So used to seeing the same wardrobe, it's easy to overlook the unnecessary fashion pieces that you own and step out of your comfort zone in terms of fashion. This can end up making us buy the same clothes over and over again or something similar, which will never allow you to expand your sense of style modishly. Hiring a personal shopper and letting them look into your wardrobe before shopping for you is the best option since they'll recognize what you already have and consider what you need more of in your closet and what will complement and revamp your style expertly. This modifies your sense of style more and helps you recognize your signature style.
How to Hire a Personal Shopper?
Now that you have the help of Ring My Stylist's app, hiring a personal shopper has never been easier. Forget Facebook ads and long calls, just search through the list of personal shoppers available at the app, read through their information until you're satisfied, and contact the personal shopper to make an appointment for you whenever you need it.
What Is Ring My Stylist?
Good question; Ring My Stylist is an appointment booking app which is basically the key to making your life easier and better. The app is a platform for all kinds of professional stylists, including nail technicians, fashion stylists, estheticians, hairstylists, and of course, personal shoppers, but the list doesn't end there. The app allows you to book appointments with the stylist of your choice at reasonable rates whenever you want so you can receive their services at home or wherever you please. You can also keep up with all your previous appointments with different stylists.
Once you make the decision of hiring a personal shopper to do your shopping and identifying your style, you'll never go back because it'll make your life so much easier than earlier. Head on over to www.ringmystylist.com to download the app and hire your personal shopper right way.
Back to All Articles