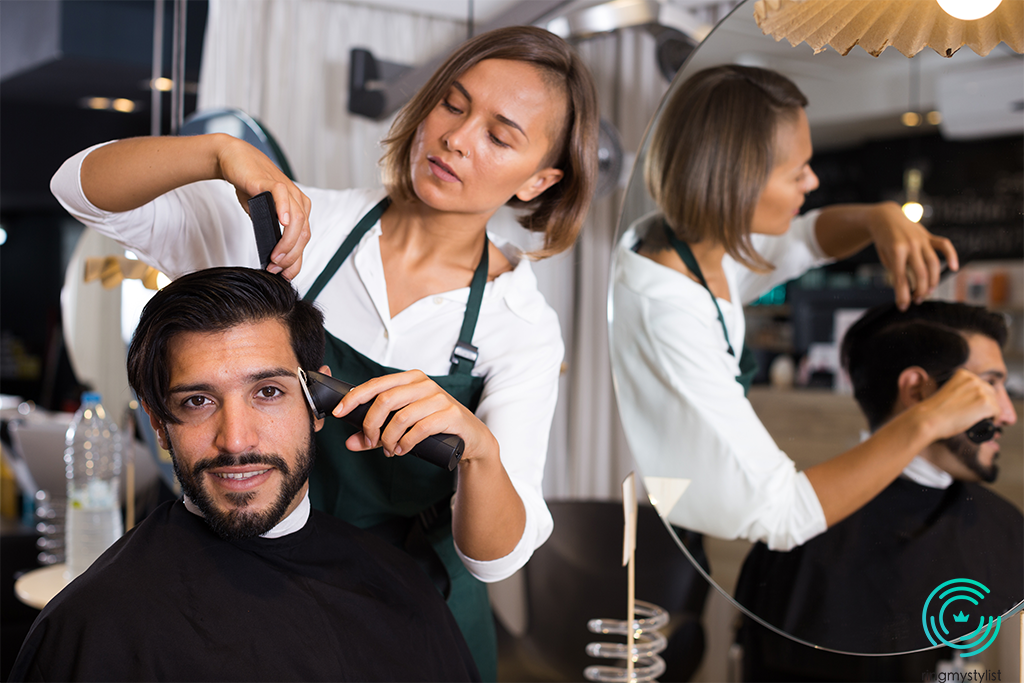 Despite being in the 21st-century gender biases do exist. They have existed in almost every industry but have been prominent in the beauty industry. Females have happily visited and got hair styling done from male hairstylist but when it came to women as barbers it seemed impossible.
However, a few female barbers have shattered the 'glass ceiling' that existed and have made a name for themselves due to their exceptional hard work and creative signature style.
These are six different female barbers who have proven their abilities as women barbers and made a mark on the industry.
Stacey Kutz
This woman started her career at an early age charging her brother for their haircuts she did herself.
Today she is an Emmy nominated barber who hops from one Hollywood set to another. She has worked on shows and feature-length films. She has held her scissors for cutting the hair of the biggest Hollywood celebrities like Eddie Murphy, Will Smith, and many others.
Felicia Febo
She gained her fame through the Texas-based show called Cedric's Barber Battle. Where she knew what her strength was and brought that on the table which won her the challenge.
It doesn't end there she is the co-owner of Fadez, Bladez&Tradez, a program developed to barber-train cosmetologists.  Besides that, she has released her own products and with her goal-oriented personality, she is constantly improving and innovating with new ideas.
Christina Goree
A woman that has been in the beauty industry for more than three decades breaking the stereotypes set on gender roles.
Well-known for her transformational hairstyles and the first woman to win the Bronner Brothers barber battle. She teaches barbers across the world about cuts and hairstyling. Along with her Emmy award, she is also the CEO of Lady Barber Association.
Sofie Pok
A woman with a unique sense of style who has combined cosmetology and barbering so beautifully that it has astonished the audience.
The winner of Babercons 'female barber of the year 2017' is always on the move teaching, demonstrating and working.
Ashley Holtz
She was born with barbering genes; she mastered the art of barbering with the help of her barber grandfather.
A believer of quality over quantity she takes customers' appointments only. She has battled the stereotype of being a woman barber by new customers who are unsure at first but always return after experiencing the quality of work.
April Amarillas
From holding horse clippers to mastering barbering techniques in school, April has come a long way to being the owner of a studio. She has made her mark by blending hairdresser and barbering together does her own unique haircuts, which amazes her clients.
These legendary women have battled the man's barbering world and survived as female barbers. They have proven their stance with their dedication, innovation, and originality.
The changes can be seen and felt, as the 'Ladybarber' hashtag on Instagram has more than 2 million posts. More power to the women who shattered the glass ceiling of gender in the beauty industry.
Get now the barber app for your mobile!
Back to All Articles