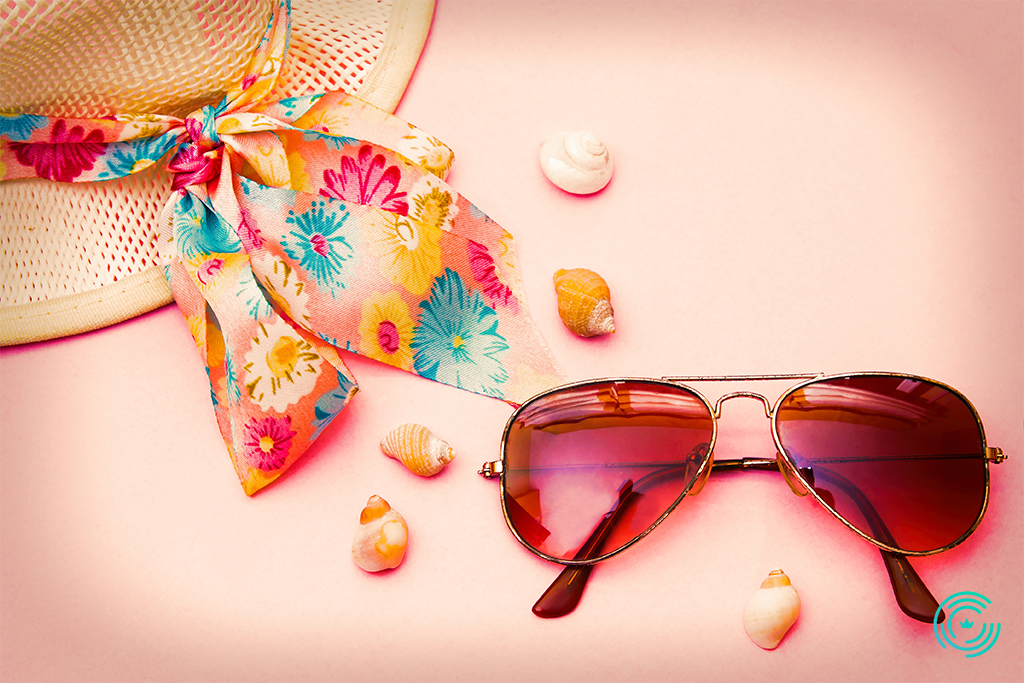 Having trend-driven items in the wardrobe can easily be regarded as one of the favorite tasks for every woman. And if you are here looking for the fashions buys to look trendy and up-to-date in spring 2018 then you have landed the perfect place. We have brought you ten of the absolutely hit wardrobe essentials that you wouldn't regret investing in this spring. So, let's have a look at them.
1. High Waist Belted Trousers
With the line between the formal and casual wear getting blur with each passing day, high waist belted trousers have become the rage this season. You can wear them to work by adding a structured top for a more finished look. Or wear them for the perfect street style with a crop top and look as trendy as it gets.
2. Straw Bag
Swap your usual everyday bag with a straw tote this spring to make the ultimate style statement.
3. Button-down with a Dash of Colors
It's time to step up your button-downs this season as spring has brought in the amazing trend of color blocking. Add in some contrasting details, for instance, go for a button-down blouse with contrasting collar and pockets for an instant pop of colors to go perfectly with the spirit of spring.
4. Chunky Sneakers
Another major trend making headlines this spring is that of the chunky sneakers. You might be hesitant to accept it, but they are making the paparazzi go crazy after them so they are officially in.
5. Flared Boxy Jeans
The latest denim game is all about being roomier and flared. So invest in a pair of boxy jeans for the perfect spring style.
6. Midis
While transitioning from winter to spring, the midi dresses seem to have become the absolute favorite of celebrities as well as bloggers alike. The printed midis providing full coverage have become a trend that is hard to beat this spring.
7. Oversized Hoodie
The athleisure trend seems to go nowhere even during the spring with so many people loving and sporting it. So, go ahead and invest in an oversized hoodie as the ultimate spring essential and stay on fleek.
8. Skirt Suit
Thrown in a nostalgic element in your spring wardrobe with a miniskirt suit which would remind you of the nineties while making you look absolutely trendy and chic at the same time.
9. Polka-Dot Top
The polka-dot tops have never been truly out of the fashion scene for being the ultimate tried-and-true classic but this spring they seem to be particularly in vogue. So, bring out your age-old polka-dot top or invest in one to put your best foot forward in spring 2018.
10. Hoop Earrings
Hoop earrings have made a strong comeback this spring. So, bring out your hoop earrings from the past or invest in new ones to stay upgraded on the accessories front.
So, go ahead and make these spring essentials a part of your wardrobe to rock your spring looks like a pro!
Back to All Articles