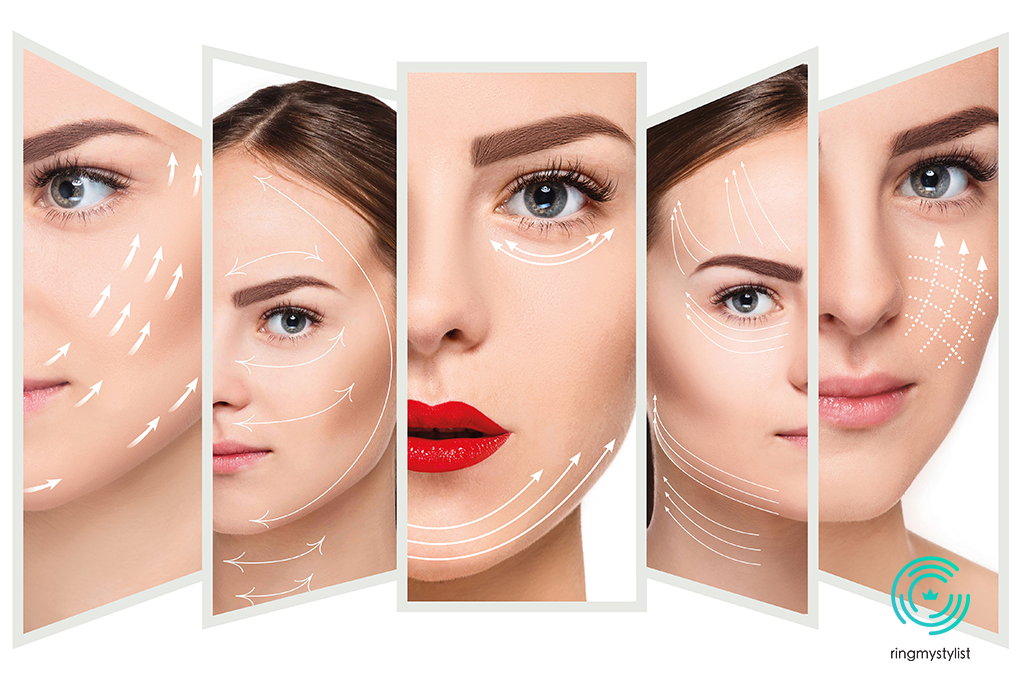 The skincare, nails, and hair specialists enhance our lives by their expertise and give us a boost of confidence by helping us look our best. Cosmetologists spend their efforts and hard work to get a license so that they can professionally guide us to perfect our looks and give us the wanted treatment. Not only are they talented in their work, but they are also very passionate about it. They have a keen eye for unique styles and feel happy to make positive changes in our appearances when needed. Being a cosmetologist can be hard as you don't just need talent but many other qualities too, that make a client trust you with their hair, nails, skincare or just their body overall. There are a few good qualities that a cosmetologist needs to have in them to become a great cosmetologist and get known for not only their work but for their personality as well. It takes a lot to be a known and trusted cosmetologist, so if you want to know more about these qualities, this is the right place for you. These are the points you should especially pay attention to when you are about to hire a cosmetologist for yourself. Without further ado, let's get right into the details:
#1 Cosmetology Certificate
A professional cosmetologist should always have a cosmetology certificate proving that they have studied the field properly and have a proper idea about what to do. It is necessary for a cosmetologist to properly complete a course dedicated to learning all about this field. They should know all the tips and tricks on how a specific person should be treated and how many different cases should be handled. By having a certificate, it proves that the person is properly trained and educated about all the things related to cosmetology. It also means that the person went to a proper cosmetology school that taught them the legal rules and regulations. Within the course, they excel at hair cutting, hair styling, hair coloring, makeup application, manicure and pedicure services.
#2 A Good Listener
A great cosmetologist should be a good listener. They should be calm enough to hear all the details that a customer is explaining. They should also be able to properly understand what the customer is trying to say, even if the customer is getting confused and is not properly able to explain what they want. Some clients take their time explaining what they want what problem they are facing, so the cosmetologist must stay calm and carefully listen to every point that the client is saying. They need to have an open mind towards hairstyles and the choices that the clients make. They should not interrupt the client while they are speaking and add their personal preferences in the middle.
#3 Creative
A truly talented cosmetologist will always be mastered in creativity. When a customer asks them to mimic a hairstyle, they must use their creativity to duplicate the hairstyle while they keep up with the trends. The creative ideas should give the client a satisfying experience so they can keep coming back for more. Or even when a client has no idea what they want to do with their makeup or their hair, then the cosmetologist must have tons of creative ideas up their sleeves to surprise them while keeping it appropriate according to the customer's style and preference. A creative cosmetologist can always add extra spice to any simple hairstyle or makeup look by their unique ideas.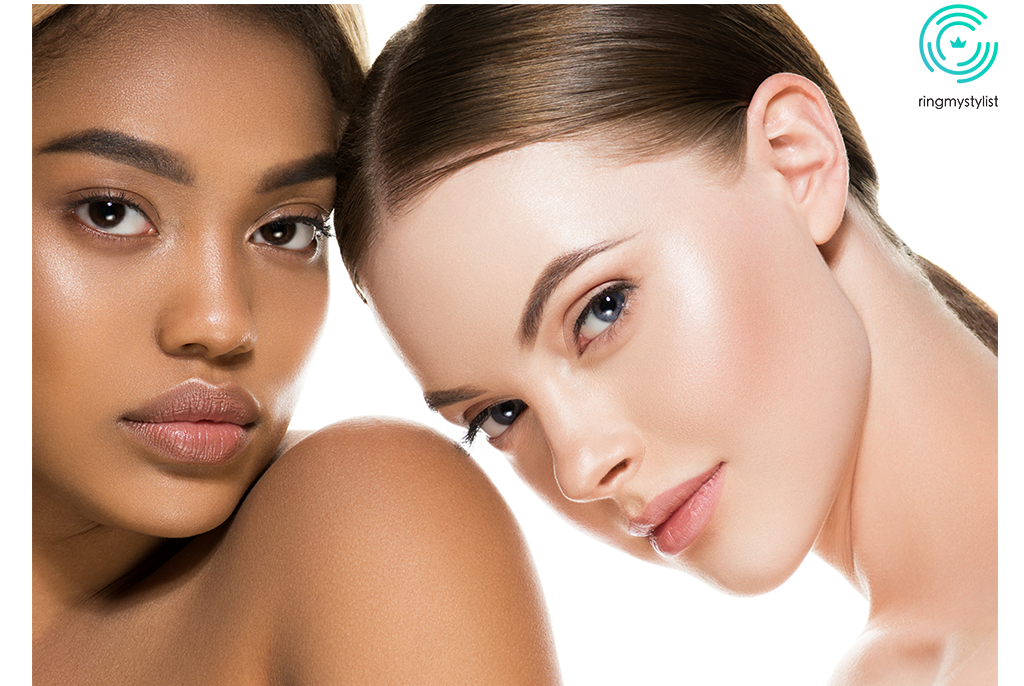 #4 A Positive Attitude
The positive attitude of the stylist is what attracts the customers and helps trust them with their hair, skin, face, and nails. When a customer is explaining their desired changes, the expert must stay positive and encourage their ideas. Even if the customer happens to make some decisions that sound impossible, or just not according to the trend or something that does not suit them, it is best to correct them subtly or indirectly tell them what is the right thing to do. A great cosmetologist must always be positive and supportive of the client's ideas and wishes. If the experts had a rude behavior and tend to stay distracted, then the customers will automatically feel disrespected, lose interest and trust in them and will eventually leave.
#5 Stamina
Its takes a ton of hours to get hairstyles, nails and the makeup done for each person. The skincare routines of checkups tend to take up a lot of time as well. Even when all the treatments are done separately or just a single treatment is required, it takes hours to complete, which requires a lot of energy and stamina. A truly dedicated cosmetologist must stay active at all times, especially when performing the tasks, or else the customers might think that they will not be able to get the task done by the desired time. It takes a lot of effort to get the treatment right, just exactly the way the customers want it to be, so it is better to stay energized and full of stamina when you are working on the clients. 
#6 Time Management Skills
A lot of customers come to get a lot of things done at the same time, usually requiring more tasks to get done in lesser time. A good cosmetologist should know how to divide each task in the given time while being able to complete all of them with perfection. What could be worse than having to wait for your turn when you visit your cosmetologist? That is why they should be able to give the clients the time that they have scheduled, which leads to constant satisfied customers that will help you get your appointment book fill up in no time. 
#7 Up To Date
The trends keep changing from time to time, presenting unique new styles and ideas that have the hearts of everyone captured in no time. So, a cosmetologist that is up to date and knows all about the latest trends and fashion would always be appreciated as they will be able to come up with ideas and be able to relate with what the customer wants. Also, if the customer has no idea what they want with their hair or makeup, the cosmetologist will be able to suggest trendy new looks and while they suit the face structure or hair texture of the client. 
#8 Groomed Appearance
A great cosmetologist is always well-groomed and is presentable in front of their clients. It would be unpleasant to just show up looking like you just woke up, which can make you seem like you are uninterested and will drive the customer away. As the cosmetologist are experts in changing appearance in a good way, they should always be groomed as well, showing that they know their way around self-care and maintenance. It is better to dress up well because no one would like to get fashion advice from someone who is dressed like a brown paper bag. 
#9 Perceptive
A good cosmetologist will have a good perception of what color or style would suit the specific client's hair texture, length and face shape. They would know what would look best on the person in front of them. They will always be able to recommend you different and new trendy styles when you have nothing specific on your mind. They will have the ability to suggest styles that match your face shape, hair texture or skin color which will give you an instant confidence boost. Their keen eye for unique ad new styles will help you look your best with whatever they choose.
#10 Adaptability
When times change, trends and styles change as well, but the skills stay the same. So a great cosmetologist will always have the ability to accept the change and incorporate the change and trends into their work, making the end product look up to date and stylish. They would be able to mix their signature work with the new styles to give you a satisfying result. Also, if you have your mind fixed on getting something unique and afferent, the stylist should be able to perform it and adapt to the new idea.
Now that you know what abilities that a good cosmologist has, don't forget to keep all the points in mind when hiring one. A skilled and professional cosmetologist will most probably have all these good qualities. You need to be careful when you choose one because if you end up hiring the wrong person, you will not get the desired treatment and results that you can expect from a cosmetologist. Also, try to have a simple meeting with the cosmetologist before you hire them so that you can talk and check if they have the qualities mentioned above. We hope that this would help you on your way to choosing the right person as your cosmetologist and getting the required treatment the right way. Ring My Stylist app.
Back to All Articles