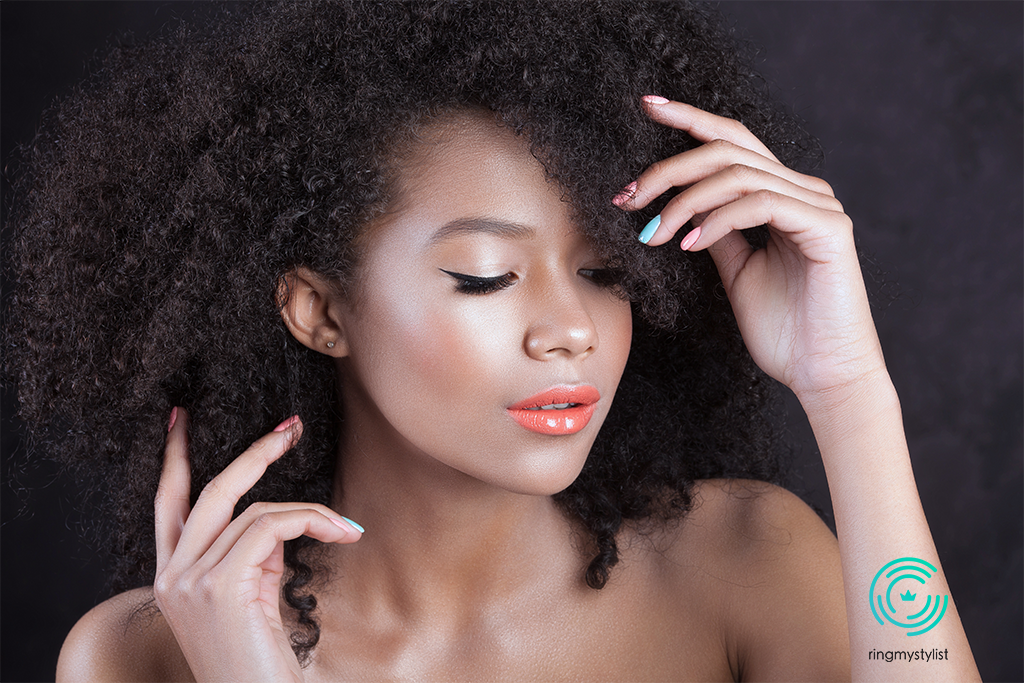 Every year, a variety of different unique hairstyles become a trend and win the hearts of many people. Even this year, a bunch of new hairstyles has been driving social media crazy with unique yet simple styles. You can rock any of the new trend hairstyles on any occasion or match with any of your outfits. These gorgeous yet easy to make hairstyles can be seen sported by many of the celebrities this year. Also, it takes a lot of effort to decide what hairstyles suit your face shape and hair texture the best while occupying the least of your precious time. Some hairstyles require nothing but a professionally attempted haircut. To achieve that perfect haircut, it is necessary to find an experienced hairdresser that can work magic on your hair in no time. You can get that amazingly talented and professional hairdresser on the RingMyStylist app or the website. All you have to do is book your required stylist and get your hair done by a pair of practiced hands. Without further ado, let's get right into the details of the top 1 hairstyles your hairdresser can give you for a fresh trendy look.
#1 Chandelier Layers
Chandelier layers are the updated version of beach waves. This hairstyle is suitable for all hair types, length and can be adjusted to frame your face properly. The updated beach consists of the volume that can be flattened or weighed down, while the slightly curly layers can fall freely. You can also ask your stylist for long bangs to balance the layers. The low-maintenance hairstyle can be sported on a casual visit to the park or just a walk around the area with your friends. This hairstyle is quite famous in Hawaii due to the atmosphere that requires care-free and easy hairstyles that need near to no efforts to handle.
#2 Strong Bob
A strong bob is also known as the blunt bob. This sharp and bold hairstyle is perfect for women with straight hair, but if you have dense hair, you might have to ask your hairdresser to make your hair thinner than before. As the new trends focus on looking cool, rather than sexy, this hairstyle fits perfectly in the category. This hairstyle will instantly make you appear bolder and classier while framing your face for a sexier look. This hairstyle had been famous amongst many celebrities and can be seen gracing many heads this entire year. This low maintenance hairstyle does not require any extra attention due to the short length of hair.
#3 Mermaid Shag
This hairstyle is perfect for women while long wavy hair. As mermaids are known to have long and thick hair, this hairstyle seems to incorporate the idea into itself by making the person look like they just got out of the salty seawater sporty messy yet dry wavy hair. Ask your hairdresser to give your hair different layers without the ones that can frame your face. The mermaid shag gives you a free, casual and carefree vibe that is perfect if you have an outgoing personality and are always ready to go out and have fun.
#4 Feathered Bob
This is just a regular bob but with a messy and wavy texture to it. Also, the ends of the bob cut are cut in a way that makes it look like they had been messed up on purpose. This hairstyle is also the shorter version of the mermaid shag. It is a super blunt haircut with no layers that are perfect for a beachy look. All you have to do it spray on a bit of salt spray and you are good to go and have your time of life on the beach. It also requires almost no maintenance and can be handled easily.
#5 Classic Lob
 The classic lob has always been loved all around the world, by celebrities, random people all around the world and many social and beauty influencers. This is one of the hairstyles that never seem to grow old or go out of style. Due to its simple style and classy appearance, the hairstyle is perfect for anyone who does not bother taking extra care of their hair and wants to try something simple yet unique. A lob is a longer version of a bob cut. The backside comes down to the end of the neck and the side from the front usually ends on the point where your collarbones are.
#6 Blunt Bangs
Adding bangs to any hairstyle is the perfect way to create a whole new hairstyle without having to commit to any drastic change or alteration. Bangs have their way of framing your face into looking younger and smaller. It also adds a bit of a unique touch to simple and plain hairstyles. They might require a little extra attention but they tend to give your appearance a softer touch. This is the perfect hairstyle for you if you are looking for a hairstyle that not only covers your forehead but also frame your face decently and elegantly.
#7 Shattered Bob
This edgy bob has no layers to it but it does not mean it is your usual blunt cut. Instead, this hairstyle required a ton of dimensional texture to the end of the hair to create the ultimate movement. This messy looking, laid-back hairstyle is the perfect hairstyle for people with medium textured hair and a personality that has tons of energy but also class and elegance. Shattered bob is the messy hairstyles that can be sported by almost anyone with medium length hair, or you can just get it done by snipping away a few inches from your hairdresser.
#8 Top Knots
Top knots are the simplest of all the hairstyles that are mentioned in this entire list. This hairstyle is not only easy on the hands but can also be achieved on your own, but it is better to get it done professionally by your hairdresser so that you can have that sleek and proper touch to it. The simple looking and laid-back hairstyle are the best for the women who have almost no time to pay attention to their hair. Along with being trendy, the hairstyle lets you focus on your work rather than annoying you with the bits of hair that keep poking out of your usual ponytails.
#9 Sleek High Ponytail
Sleek high ponytails are one of the classiest hairstyles in the history of elegant looks. The easy to achieve hairstyle is perfect for almost any hair type, hair length of face shape. The bold looking hairstyle lets you gather all of your hair in one place, in a super elegant way. It is better to get the hairstyle done by your hairdresser so that they can use products to keep your hair sleeked back for a longer time and the ponytail is in just the right place.
#10 Choppy Crops
This might just be the easiest to achieve and the most low-maintenance hairstyle in the list above. All you have to do is ask your hairdresser to chop away your hair into a small yet messy haircut. The short length of hair does not even require any special attention or care and is perfect for women who are looking for short yet fashionable hairstyles. You can try different hair textures with this hairstyle, any other day for a variety of styles.
RingMyStylist.com
RingMyStylist is an app for both android and iPhone users, and if you don't have a phone, you can have access to the website online. On this app/website, you can book yourself an appointment with your required stylist. You can make an appointment in the comforts of your home but just a few taps on your phone or any other device. This app/website is easy to use and understand, but if you still have any other confusions, you can contact the customer service helpline to clear your queries. This app/website lets you easily book a meeting with the stylist at your desired time. RingMyStylist provides the most skilled and experienced stylists who know their way around styling and upgrading. This app/website lets you have a professionally handled hair experience that will help you look your best and up to date this year.
Now that you know all about these trendy gorgeous hairstyles that are not only easy on the hands but can be sported at various events at any time. You can choose the right hairstyle that goes perfectly with your hair texture and length. Don't forget to check out more and book yourself a hairdresser from RingMyStylist for a hassle-free and professional hair styling experience. Don't hesitate to instruct your hairdresser properly if you want any changes or maybe your signature touch to the hairstyle. We hope that these would help you on your way to looking your best and getting a professional yet comfortable hair experience.
Back to All Articles